15 Fun Things To Do At The Beach With Kids To Keep Them Entertained
This post is sponsored by Sparkling ICE but the content and opinions expressed here are my own.
Summer is here and it is getting hotter down here in Florida, which means we are spending a lot of time at the beach.  There is nothing like spending a summer day on the sand with the salty breeze to cool things off, but with kids, it can be hard to keep them entertained especially in between the time spent jumping waves.  So I am sharing 15 fun ways I keep my kids entertained at the beach, including some information about how you could win a Holland America Cruise package at the end, so read on!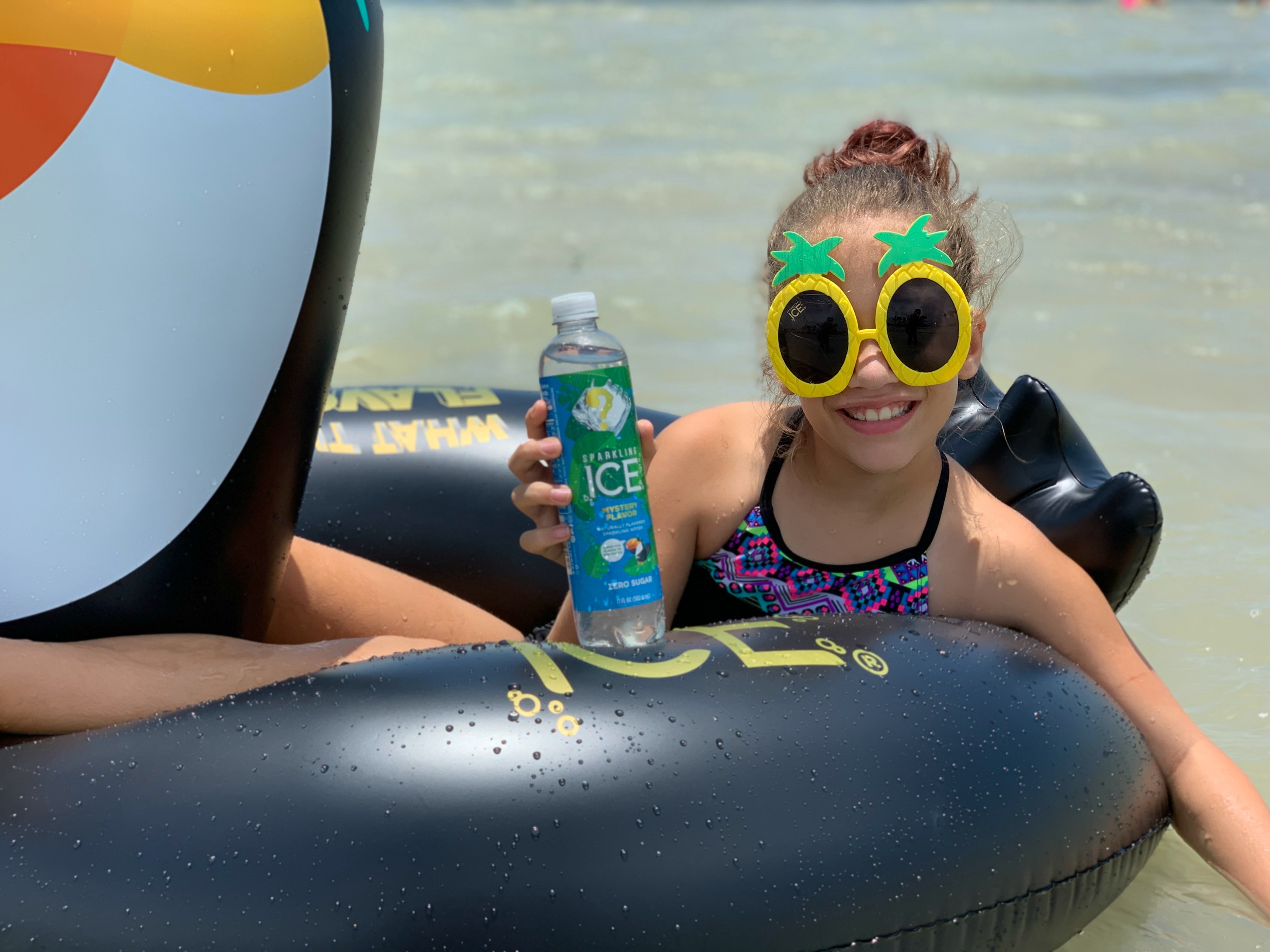 15 Fun Ways to Spend a Day at the Beach
1. Collect shells. Not only are they pretty, but it can also be educational. There are books and charts dedicated to the identification of shells. Bring back some of the collected shells home, and then identify what animal or species it belongs to.
2. Build a sandcastle. It's the quintessential activity if you are going to visit a local beach. To take it to the next level, think of a theme and try to recreate it in your makeshift sandcastle. You can bring figurines to decorate your castle. Just make sure to remember to bring them back home – no littering!
3. An inflatable pool for small kids. The beach is scary for your smaller kids. Bring the waves to them with an inflatable pool. Fill it with some sea water and they'll be able to enjoy the beach in a safer way.
4. Recycle. Unfortunately, a lot of beaches tend to be inundated with plastic bottles and bottle caps. This can be an activity for older children. Put on a set of protective gloves and make it a challenge, with the child who collects the most plastic bottles having a say as to what's for dinner or dessert.
5. Spell words in the sand. You can make it even more fun by using the collected seashells to create designs on the sand.
6. Play I spy. Use real or pretend binoculars, and find something of interest out in the beach or in the water. Then describe what you see to your children. Their mission is to then guess what you are viewing with your binoculars with the clues that you give them.
7. Play hopscotch in the sand. But instead of using chalk, use a blunt object like a seashell to create the design on the floor.
8. Water bucket relay. This one is fun, and a perfect outlet if your child has lots of pent up energy. Give each child a cup or large shell, and have them run to the water's each, fill up their containers, and empty its contents into separate buckets. The person who fills up their buckets wins.
9. Build a channel to the sea. Dig out a small channel from the shore down to the sea. Lead it up to the sand castle to fill a moat. This will add to the authenticity and the aesthetic of your sand castle.
10. Scavenger hunt. Go on a scavenger hunt searching for items that you can easily find at the beach like sand dollars, feathers, seaweed, and seashells. Warn your children to stay away from garbage or brightly colored animals, or animals they cannot identify.
11. "Bake" some sand pies. This is a play of the mud pie. You can use items collected from the beach to decorate these mud pies and make them look more scrumptious.
12. Bring toy boats to the beach that will actually float on the water. Keep an eye out on them.
13. Play with a squirt gun. Your family is at the beach, and there's unlimited ammo. Bring the squirt guns to the beach and enjoy some good horseplay.
14. Explore the low tide. If you happen to be at the beach, make it an ecological adventure. Explore the exposed waterline and look for new sea creatures. Remember – look, but don't touch.
15. Relax and try to guess what the Sparkling Ice Mystery Flavor is.  Sparkling Ice is a staple in our cooler when we hit the beach, it is the perfect fizzy refreshing drink for a hot Florida summer day.  However, Sparkling Ice got a whole lot more fun this summer with their mystery flavor sweepstakes.  For a limited time, they are releasing a tropical flavor but not telling us what it is, instead, we need to guess the flavor to be entered into the #WhatTheFlavorSweeps Sweepstakes.
What is your favorite Beach Activity?
Sparkling Ice Sweepstakes
The sweepstakes will be running from May 1st to July 31st and Sparkling Ice is giving away over 500 prizes.  The grand prize is a Holland America Cruise Pack, how amazing is that?
You can enter the sweepstakes every day by guessing the flavor on their website here or on Instagram and Twitter by using the hashtag #WhatTheFlavorSweeps. 
Make sure you grab some Sparkling Ice this summer and enter to win this amazing sweepstakes!