10 fun springtime Family Activities in Florida that Won't Disappoint
There is no better place to have fun as a family than Florida.  The entire state is packed with unique and interesting things to do with the kids, these are 10 of my favorite springtime family activities in Florida.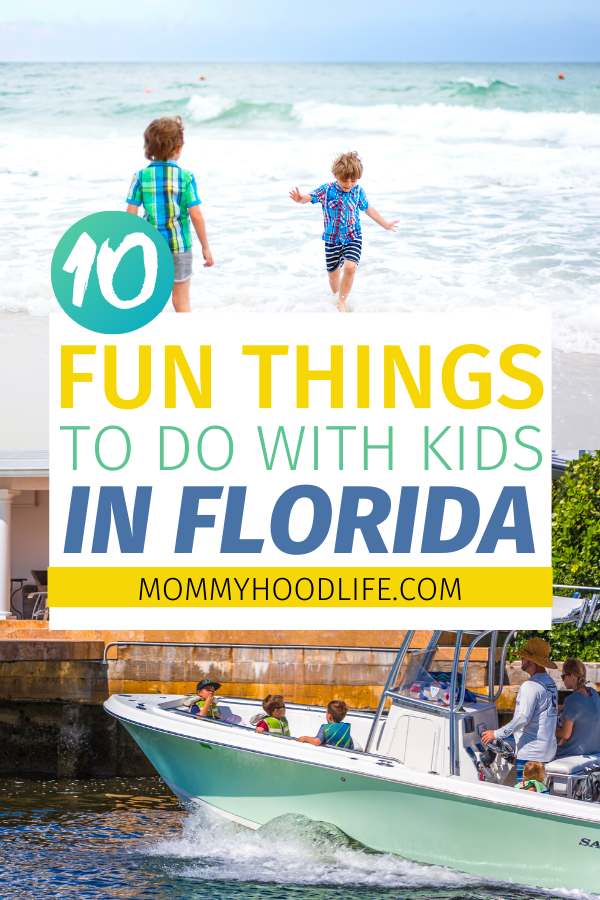 Fun Family Activities to do in Florida this Spring
Florida is one of the states in the US where you can spend a lifetime having fun. Summer and Springtime are the most vibrant here, with people coming from all over to enjoy what the state has to offer. There are many fun activities you can engage with your kids in Florida during springtime. This article highlights some of these activities.
Take a walk along the beach
The beaches are very attractive to tourists and you can indulge your feet in the soft, white sands. There are numerous beautiful beaches in Florida, and most have sparkling clear waters. Vero Beach, Fort Walton, and Clearwater Beach are some of the best you can find in this state.
Go camping at St. George Island
At St. George state park, you get to enjoy the best of both worlds. Experiment the outdoors through camping and go surfing or kayaking at this beach.
Go to a festival
There are a lot of festivities in Florida in the springtime. There is so much to sample during this period, right from floral festivals, fruit celebrations, all the way to different kinds of seafood. Music and dance are in abundance in this state during this season.
Hike at Ocala National forest
With over 300,000 acres at your disposal, there is no limit to the kind of outdoor activities you can engage in. Enjoy the amazing landscapes and the cool, beautiful sceneries in this location. You can even take a picnic here and let the kids enjoy the beauty of the park.
Another way to explore the beauty of the landscape around on bikes. There are numerous biking trails to explore here and if you feel confident enough, you can go through shark valley trail and admire the alligators, birds, and turtles in this valley.
Enjoy a natural spring
The numerous natural springs in Florida invite you and your kids to take a dip. Enjoy the cascading rainfalls in the rainbow springs and the clear crystal waters in these beautiful natural springs scattered around the state.
Visit a theme park
Disney world is one of the most popular destinations in Florida. This will be an avenue your kids will enjoy. There are also many waterparks in Florida and golf courses to explore here.
Stare at the alligators
In the Everglades national park, your kids can have a good time getting fascinated by the gators. This is one spot where they get to see them real close.
Watch a spring concert
At Daytona Beach, you can watch amazing concerts and spring fun. They also have great sporting events that your kids will find amusing.
Visit a botanical garden
Take some time to visit a garden and enjoy the beautiful trees, plants, and lush hedges at the Florida botanical gardens. There is so much peace and relaxation in this garden and your kids will learn a thing or two about plants and flowers.
Explore the undersea
Your kids can enjoy exploring the undersea in a great way through a glass-bottom boat tour at the John Pennekamp coral reef state park.
There are countless fun family activities to do in Florida, these are just 10 of my favorite springtime activities that I am sure you will love.
What is your favorite Family Activity to do in Florida?
More Family Activities to Do In Florida
Guide to the Florida State Fair