Top 8 Water Parks in Florida for Cooling Off from the Hot Florida Sun!
With the warm Florida summer sun shining down on you, it always makes for a great day to spend at a water park! Splish and splash, and cool down this summer! Below is a list of the top water parks in Florida that are sure to be a great day out! 
Top 8 Water Parks in Florida
Float down the lazy river for a relaxing but cooling time, or whirl down a fast slide for a thrill-seeking adventure. Don't forget about the little kids, they have lots of fun interactive activities to keep them busy too! You can find a park where the whole family can enjoy the day, as you hang out by the water! 
Best Water Parks in Florida to Visit 
LEGOLAND Florida Water Park: The LEGOLAND Waterpark in Florida is meant for families to come and spend the day. It is geared more towards 12 years old and under. They have the Joker Soaker, which is super popular. It has a 300-gallon water bucket, that once it is full it will dump over, and get everyone in the way wet! You can even build your own LEGO creation while you are there. 
Buccaneer Bay, Weeki Wachee: This is northwest of Tampa, and is a spring-fed family park. It has nice cool 72-degree water, to keep you nice and cool. Travel down the lazy river, or let your kids play in the children's play area. Buccaneer Bay even has a daily mermaid show, that is included in admission! 
Disney's Blizzard Beach, Lake Buena Vista: this park sets itself apart, it is a one-time ski resort that has melted into a watery wonderland. The water slides look like you are on a toboggan run, sliding down a mountain. Check out Blizzard Beach, it is packed full of adventurous rides! All ages can find something fun here to keep them entertained. 
Adventure Island, Tampa: This park even has a Spike Zone where you can play sand volleyball, in between sliding, wave pools, and can't forget tube rides! One really popular attraction is the Endless Surf wave pool. The Colossal Curl holds up to 4 passengers, this slide is a thrill ride! You will hit really high speeds on this one! 
Aquatica, Orlando: This is SeaWorld Orlando's water park! You can meet animals and have fun riding rides. One fun attraction is the Dolphin Plunge, which sends riders through an enclosed tube, through the dolphins' environment! They have a free-fall slide, for heart-dropping experiences, colorful slides, and things to just relax by the water. Something for everyone in the family.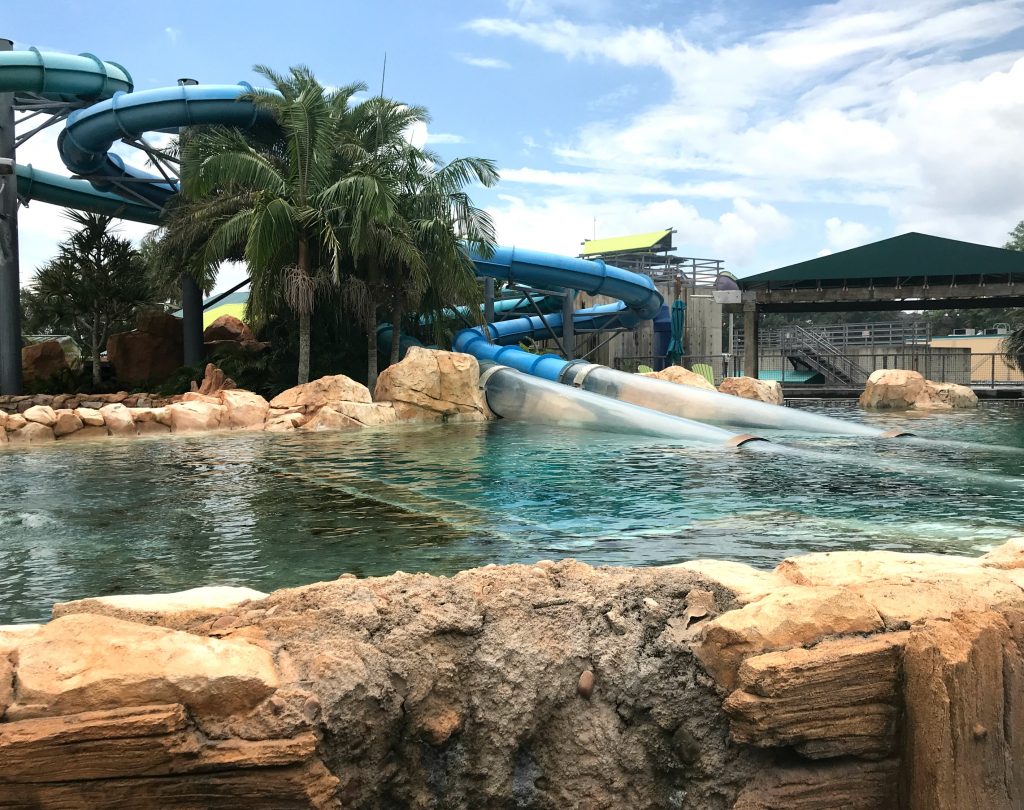 Shipwreck Island Panama City: This water park has a really nice kiddy area for little ones. They have a Tadpole hole that is filled with fun water activities for kids to play for hours, tipping buckets, sprayers, and more. You can also go on big slides, hop on the Pirate's Race, and more. This is a pirate-themed water park. 
Sunsplash Family Water Park: Over 14 acres of fun at this water park! The top attraction is the Cape Fear – a 30-foot high platform through a darkened tunnel, that is 215 feet long. You will slide through and be sure to have your heart beat a little faster at the end! Thrill-seekers will love this! For younger kids, they can do the Sand Dollar walk, they hold a rope above and see if they can keep balance as they walk across the sand dollar floats below. It has options for all ages and nice large size pools for more leisure fun.
Big Kahuna's Water & Adventure Park – Destin, Florida: Offers over 40 rides and attractions for the whole family to take part in. Kiddie rides, slides, pools, and even take part in the amusement park. Beyond the slides you can try the sky coaster, which hangs you 100 feet in the air, and lets you reach the speed of 60 mph, while you fly and swoop towards the ground. You can even mini-golf in between swimming!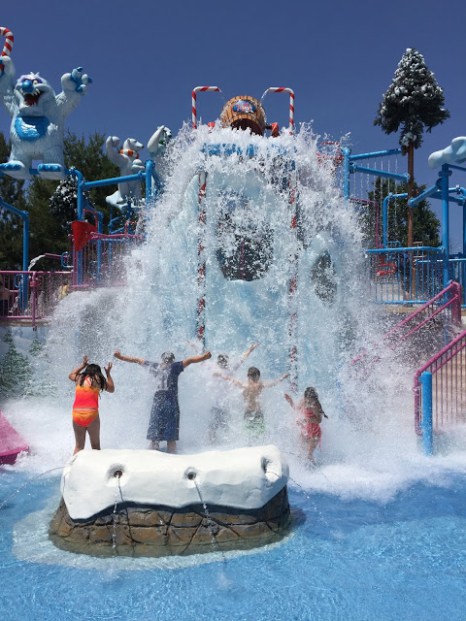 As you can see, you have so many options for awesome water parks in Florida! There are so many more to choose from, but these are some of the best ones! What is your favorite water park for you and your family to stop in to stay cool in the summer? Leave a comment below and let me know!