Celebrate with your favorite Disney characters this holiday season! Whether you want to upgrade your Halloween decor with a not-so-scary pumpkin DIY or add Mickey cookies to your Christmas baking, these Disney Halloween and Mickey Mouse holiday ideas will add a ton of fun to your celebration this year!
Disney Holiday Ideas
We can't wait to try the Mickey Mouse Cinnamon Rolls for a spooky breakfast, but the Mickey mummy cookies are a fun treat!
Disney Halloween Ideas
If you want to decorate your holiday tree with all things Disney, make this Mickey Mouse glitter ornament or try the Disney castle! The Mickey OREOs would be a delicious sweet treat, and the Christmas donuts decorated to look like Mickey Mouse would be an amazing breakfast idea to celebrate Christmas morning.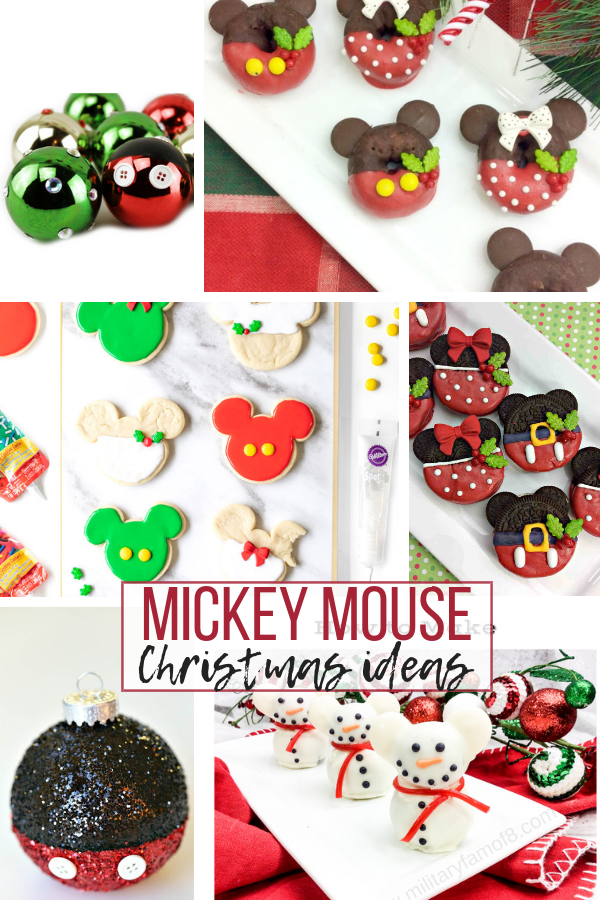 Disney Christmas Ideas
Do you bring Disney into your home for the holidays?