21 Spooky Mummy Crafts and Recipes for Halloween
It's time to get spooky and scary this Halloween season with all kinds of mummy recipes and mummy crafts. You can make these at home with the kids or in a classroom setting (some may just require some prep work). Many of these mummy crafts you can get your supplies at your local dollar store and these days they also carry a ton of baking supplies too! If you're doing online shopping we've got you covered with some great basics to get you started.
Spooky Mummy Craft and recipe ideas
Here are some basic supplies you can pick up and create multiple Halloween crafts and recipes
Mummy Crafts and Recipes To Try This Halloween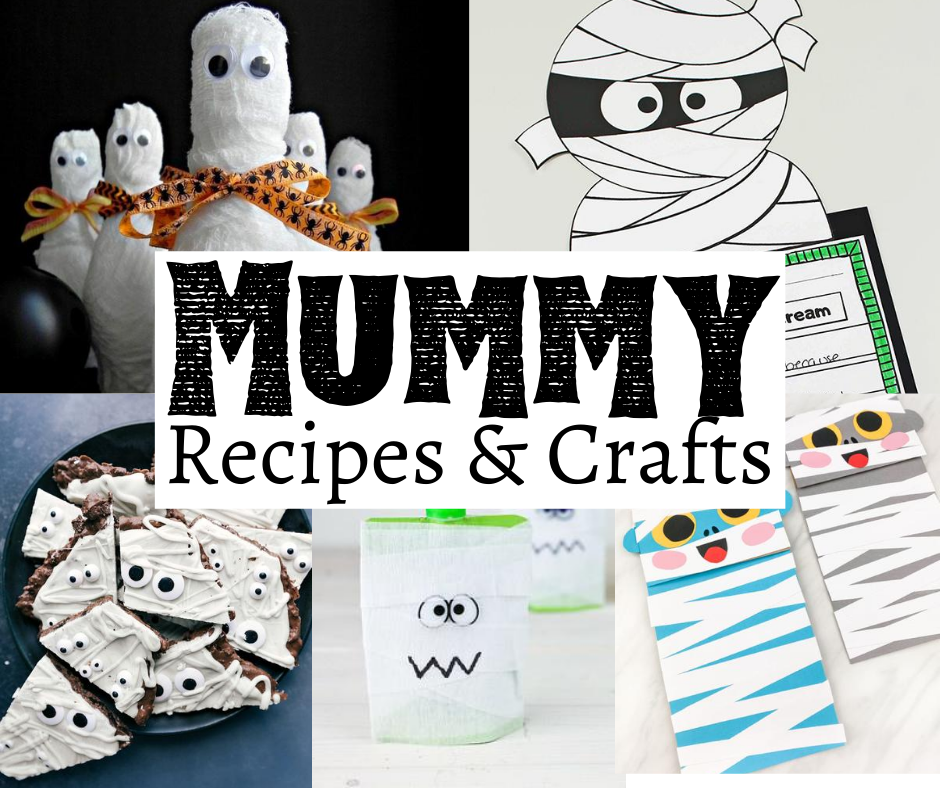 More fun Halloween Crafts and Recipes to Check out!
21 Mummy Themed Halloween Crafts and Recipes
These mummy crafts and recipes are the perfect way to get in the spooky spirit this Halloween! Check out these Halloween crafts for kids and Halloween tasty treats that everyone will love.