Bee Themed Easy Slime Recipe
Do you love playing with slime? Do you love bees? Well, we have the perfect easy slime recipe for you! This bee-themed spring slime recipe is sure to keep your hands busy and your mind creative. Plus, it smells amazing! So get ready to get your craft on!
Did you know that bees are critically important for our food system? They help pollinate crops, which is why it's so important to protect them! In honor of these little creatures, I'm sharing a bee-themed slime recipe. This slime is perfect for springtime, and it's a fun way to learn more about these fascinating insects. Enjoy!
Hi everyone! Looking for a fun and easy spring activity? Why not try making this bee-themed slime recipe? It's perfect for kids of all ages and is a great way to get into the spirit of spring. Keep reading for all the details on how to make your own!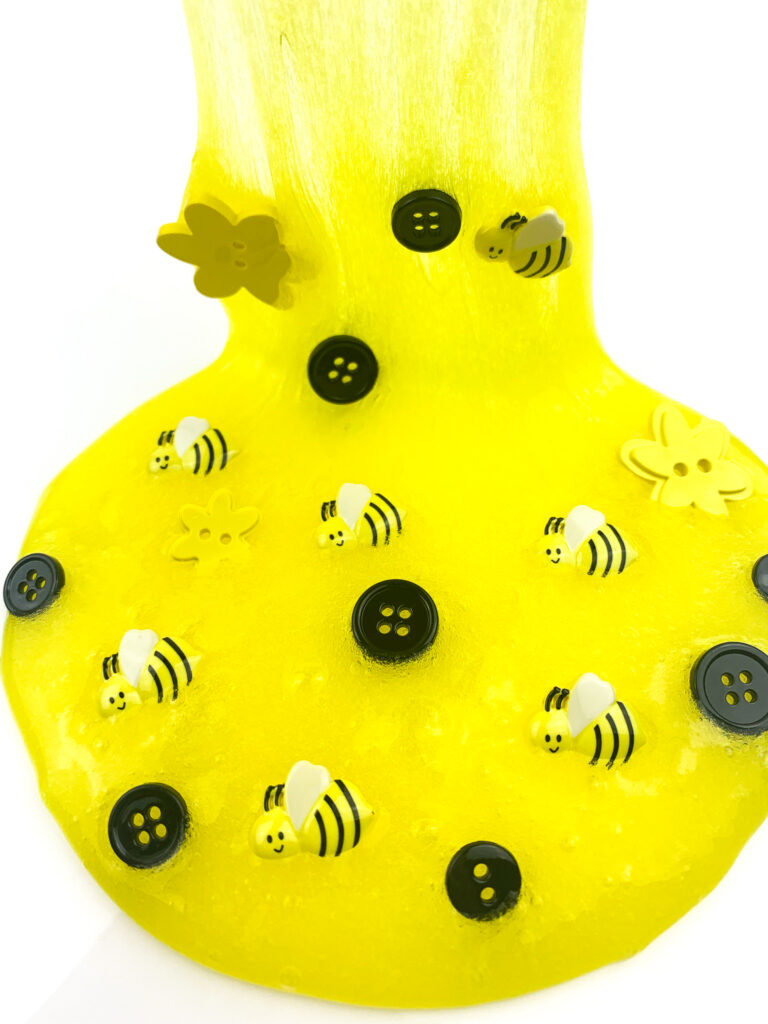 Make Slime at Home to Teach Science in a Fun Way
Making slime is a great way to introduce your child to basic concepts of chemistry and science. By making slime, they will understand the scientific process and principles of polymers, as well as the importance of accurate measurements when working with chemicals. They will learn how to read and follow instructions carefully, practice problem-solving skills by troubleshooting when something goes wrong, as well as apply their knowledge in real-life contexts.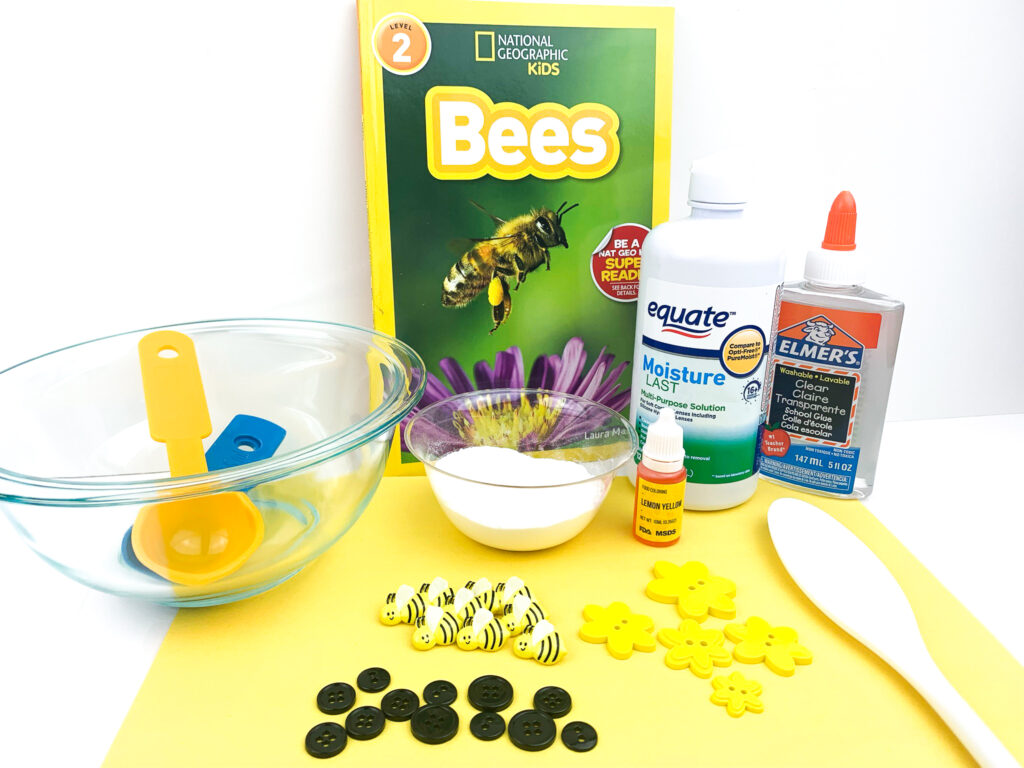 What Supplies You Need to Make Slime with Glue
1 (5 oz.) bottle of Elmer's Clear Glue
½ tbsp. Baking soda
1 tbsp. Contact solution
10-15 drops of yellow food coloring
bee buttons
Flower buttons
Black buttons
Mixing bowl
Stirring spoon
Plastic mat for play time
Book: National Geographic Kids "Bees"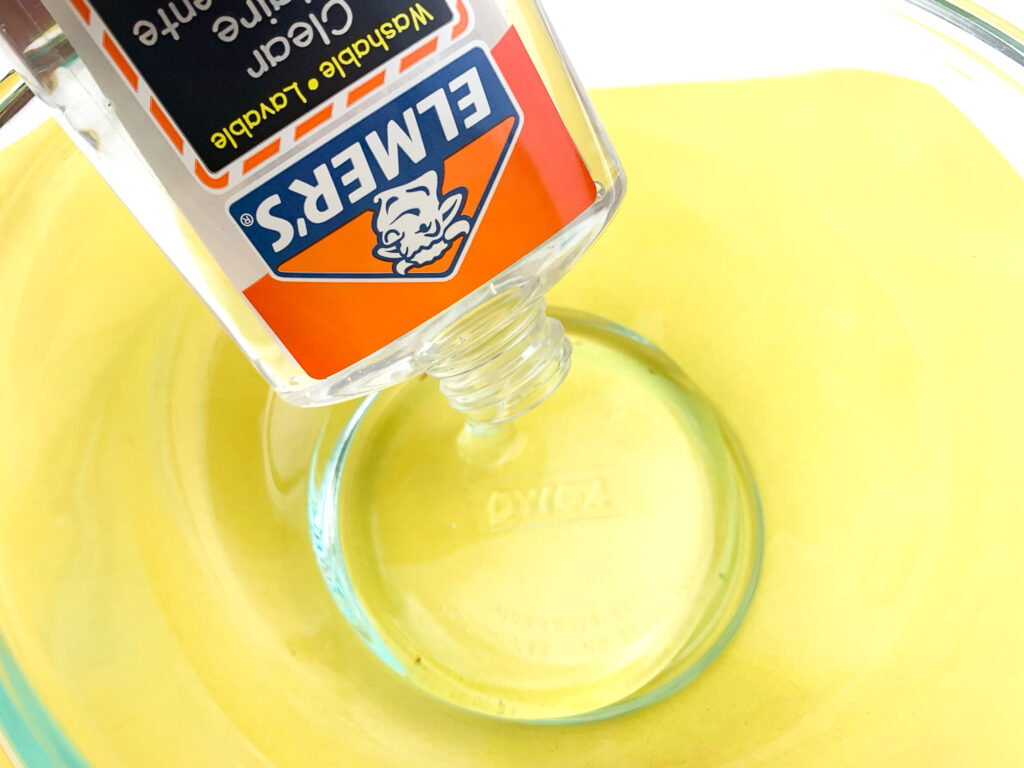 How to Make Slime with Glue and Baking Soda
Pour all of the glue into a medium-sized mixing bowl.
Add the baking soda and stir well until combined.
Pour the contact solution into the mix and stir until the slime becomes stretchy.
Knead the slime with your hands. The slime will feel sticky at first, but continue to knead until you get the desired consistency.
Squirt the food coloring into the mix and continue to mix until the slime turns yellow.
Place the slime on the plastic play mat.
Add all of the buttons near the slime and have the child place the buttons in the slime!
This is a fun and basic slime recipe that can make learning about bees and science a lot of fun! Plus it can easily be customized to include your child's favorite colors and textures to make it great for sensory play!
More Easy Slime Recipes