Are you looking for a magical place to go with your family this year? If yes, then I have the best idea ever!  Plan a Trip to Disney World and enjoy all the holiday festivities! If you can make the time then I highly recommend you head on over to Epcot's International Festival of the Holidays at Disney World. With the seasonal food, a cookie stroll, and many light displays featuring 11 World Showcase nations, you'll experience a wide range of cultures at this festival.
About Epcot's International Festival of the Holidays at Disney World
Bringing out what is best in all of us, this World Showcase allows you to experience a taste of many cultures. This festival lasts through December 30, 2019, allowing anyone time to plan a trip to Epcot. You'll remember the reason for the season while strolling along in celebration of different cultural traditions. As you know, we all celebrate the holidays differently, and Epcot has worked to showcase 11 different nations' holiday traditions for us all to embrace each other's differences.
During the holiday season, it's easy to get stressed out or forget what you have to be grateful for. This is a busy time of year, but the true reason for the season is to celebrate all that we have. From family to friends and a job, there are many reasons to be cheerful during the holidays. I know that Epcot's International Festival of the Holidays at Disney World always brightens my mood. It's amazing to step back and witness holiday traditions from all over the world while you're submerged in their culture of food and festivities in one location.
Still not convinced that this is the place to go during the holidays? Well, then please continue reading to learn my six reasons why I love Epcot's International Festival of the Holidays at Disney World. From cookies to music and even an orchestra performance, you'll find something for everyone to enjoy when you opt to make this experience one of your annual holiday traditions.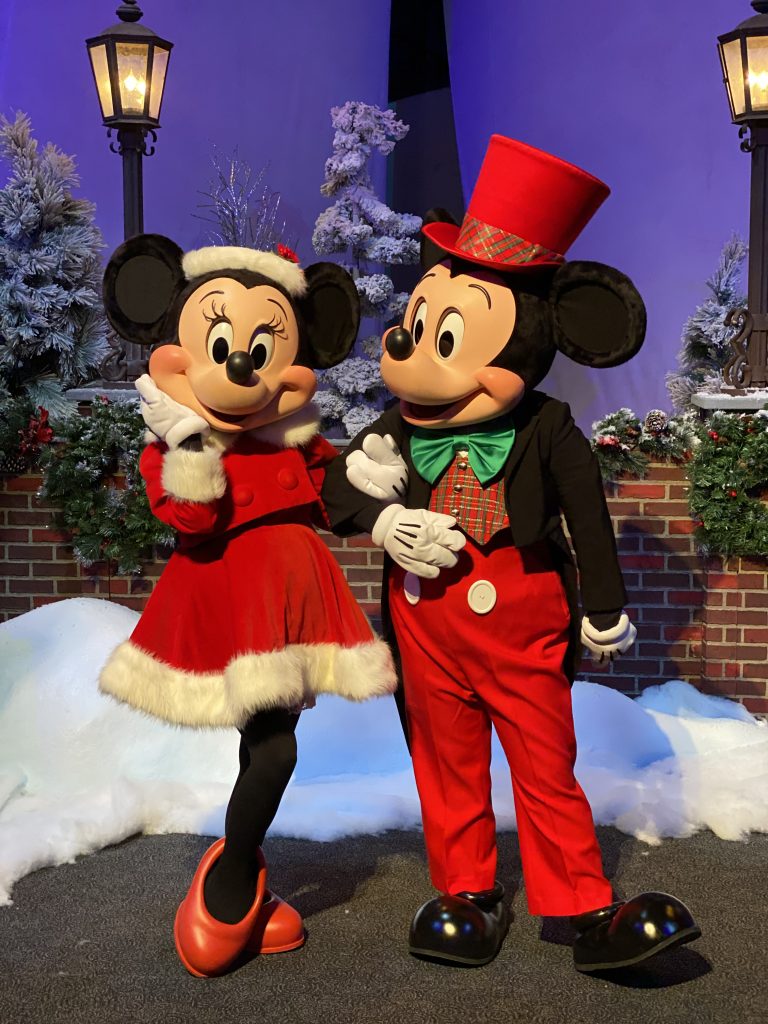 6 Reasons to Love Epcot's International Festival of the Holidays at Disney World
Savory Kitchen Experiences
Expand your palate with seasonal flavors from different world countries such as Mexico, Japan, and even France at the special kiosks featured throughout the festival.
The Story of Christmas
This candlelight processional is simply breathtaking. You'll experience the story of Christmas with a celebrity nativity, full choir, and 50-piece orchestra.
Dining Packages
During the candlelight processional enjoy a festival dining experience. There are many processional dining packages to choose from with guaranteed seating for the story of Christmas show.
Delicious Cookie Stroll
With 5 official Cookie Stroll locations, your Festival Passport will get you into every cookie stroll. Purchase an adorable cookie jar to collect a cookie from each location to start a new family tradition.
Go Shopping
Let's face it, the reason for the season isn't' shopping, but we still have some people to buy for. Check out the shops of the international pavilions and grab a little something for that special someone.
Kid-Friendly Fun
Whether you're a child or adult, Epcot's International Festival of the Holidays will provide you with plenty of fun and entertainment. Enjoy seeing your favorite Disney Pals, and enjoy joyous songs.
World Holiday Traditions
You'll find different World Holiday Traditions storytellers throughout Epcot during Epcot's International Festival of the Holidays at Disney World. You'll learn about the various countries holiday traditions in a fun, upbeat storytelling experience that's fun for kids and adults. Enjoy learning about the World Holiday Traditions in Mexico, China, Norway, Germany, Italy, America, Japan, Morocco, and France. Don't forget to pause and listen to the World Holiday Traditions storyteller who'll feature the traditions of Hanukkah too.
I admit it's fascinating to see how each country is similar in their seasonal cheer, but have different traditions that they've grown accustomed to. It's amazing to see how different cultures express their joy and love of family during the holiday seasons.
I cannot even begin to describe how amazing Epcot's International Festival of the Holidays is. This festival is something that everyone should have on their travel bucket list. It's always nice to get out of the house and take a stroll through this festival. I'm reminded of how grateful I truly am to have everything I have in my life and I simply feel so cheerful during my time at this festival.
If you need to feel a little holiday cheer and want to go to a place where joy and smiles are at every turn, then I highly recommend you check out Epcot's International Festival of the Holidays at Disney World. This World Showcase runs from November 29 – December 30 of this year, 2019. You can buy tickets to attend or get a Park Magic Ticket to enjoy more of what Walt Disney and Epcot have to offer during the holiday season.
More helpful tips for planning you Disney World Vacation
Everything You Need to Know About Mobile Ordering