Character Meet and Greets at All of the Walt Disney World Parks
Mickey Mouse is spry at 90. The next time you plan a visit to Walt Disney World, pay attention to how often he turns up wherever you go. I don't know how he travels so fast, but a lot of the other Disney characters are just as quick at getting around. Maybe it's the legendary underground tunnels. It's a good thing they make their rounds so fast because guests everywhere want to see their favorite characters and have a chance to interact with them. If meeting Disney characters is on the top of your must-do list, here are the Disney World character meet and greets for each theme park.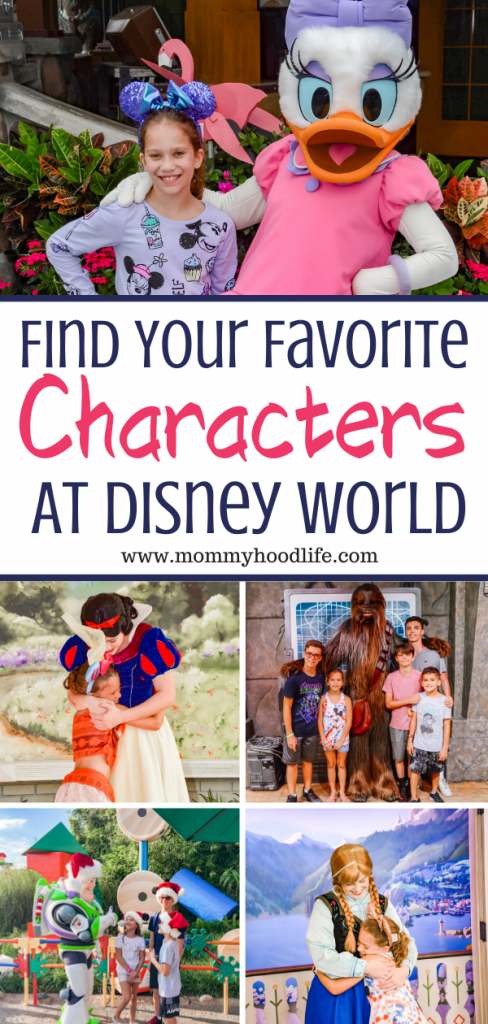 Characters at Magic Kingdom
The first character location in the Magic Kingdom is at the Town Square Theater. Mickey and Tinkerbell are very popular there. By the flagpole, there has been a rotation of old and rare characters that also turn up. In Fantasyland Pete's Silly SideShow features Mickey's pals in unique circus costumes. You can also meet Ariel nearby at her grotto and Alice near the Mad Tea Party. Cinderella and Elena share a meet and greet experience in the Princess Fairytale Hall. A separate experience in Princess Fairytale Hall includes Rapunzel and Tiana.
Other characters you can find in the Magic Kingdom are Peter Pan near his attraction, Gaston near his tavern, and Merida near the castle, along the eastern walkway. Buzz Lightyear has a Tomorrowland meet and greet and Aladdin characters have a location in the middle of Adventureland. Winnie the Pooh has a Thoughtful Spot near his attraction as well.
Characters at Epcot
Future World has meet and greets for Joy and Sadness from Inside Out as well as Baymax from Big Hero 6. ImageWorks at the Imagination Pavilion is the location for a Ralph and Vanelope meet and greet. Pluto has a location at the front of the park and Mickey, Minnie, and Goofy have a spot in Future World West near the construction of the new Moana walkthrough attraction and World Celebration.
The World Showcase Plaza is where to find Daisy. Donald is in Mexico. Elsa and Anna have meet and greets in their summer house in Norway. Mulan has a location in China, Snow White is in the Germany pavilion. Morocco has Jasmine. France has Belle, and the United Kingdom has Alice.
Characters at Disney's Hollywood Studios
Hollywood Studios has a fun mix of unique characters to meet. Other than Sophia the First, there are no princesses in this park. Not even Leia. Toy Story Land has Woody and the gang as well as the Green Army Patrol. The animation courtyard has Disney Junior characters like Vampirina.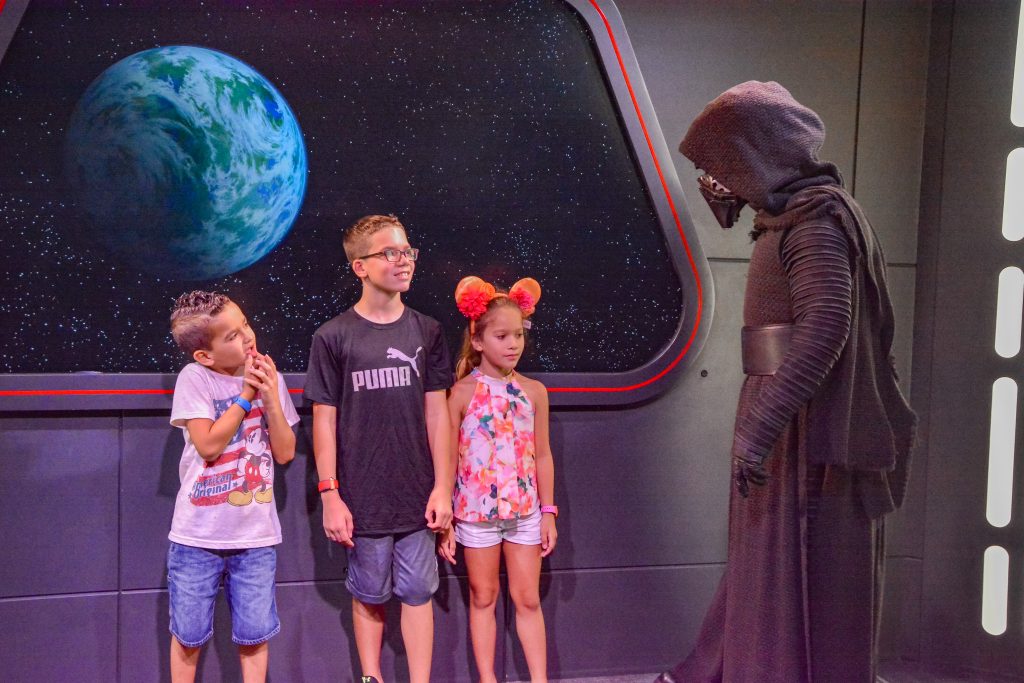 Star Wars characters like BB-8 and Chewbacca are also in the Animation Courtyard. Mickey and Minnie have a meet and greet called Red Carpet Dreams on Commissary Lane in which Mickey is dressed as a sorcerer. Mike and Sully have a spot in Walt Disney Presents. To the right of the Frozen Sing-Along show, is a photo location with Olaf. Nearing the end of its run is the Incredibles experience in Pixar Place. The last day for the Parr family and Frozone is September 30.
Characters at Disney's Animal Kingdom
Discovery Island and Dinoland USA are the two key places to target for character meet and greets at Disney's Animal Kingdom. On the island, there are meet and greets with Russel and Dug from Up and Pocahontas.
There is also a dance party with Timon from the Lion King. In Dinoland USA Donald and his ilk are celebrating their Dinosaur origins. Besides Launchpad McQuack, Scrooge McDuck, and Daisy, you will find Goofy, Chip and Dale dressed up special for the occasion. Mickey and Minnie have a photo location at the Adventurers Outpost where they are wearing Safari gear.
Here are some more Disney World Planning Tips
Everything you need to Know About Disney's FastPass+
A Disney World Resort Comparison 
Child Care Options that are available at Disney World