How to Prepare for Back to School Like a Pro with These 6 Tips
Thank you to Coca-Cola Florida and Publix for sponsoring this post. All opinions are my own.
6 Tips to Help You Prepare for Back to School
Everyone knows that getting ready for a new school year can be stressful. Consequently, to help you prepare for the back to school season, here are a few helpful tips.
Set up a Homework Station
A homework station will make it possible for you to keep all your supplies in a centralized location. Additionally, by setting up an area for them to work in, you will also help your child to be more efficient. Furthermore, you should make sure that the homework station is in an area that is free of distractions, as these will only serve to hinder your child's ability to complete their homework assignments.
Organize the Kid's Outfits Ahead of Time
By getting the outfits set up in advance, you will save yourself precious time on school day mornings. The mornings during the school year can be somewhat hectic as you need to make sure that your children have all the stuff they will need to attend school for the day. Moreover, you have to make sure that they eat their breakfast, brush their teeth, and that they make it to the bus stop in time to catch the bus to school. The last thing you need on a hectic morning is trying to pick out an outfit.
Stock up Early While Back to School Items Are on Sale
Now is the perfect time to stock up on your school supplies, my son goes through several notebooks during the year so I grab a bunch now while they are on sale for under $1 each.  Furthermore, you should never forget to make some classroom contributions. Additionally, schoolteachers go through a considerable amount of hand sanitizer, tissues, and other resources throughout every school year.
Spend Some Time Reading With Your Child
A large number of schools perform reading assessments during the initial week of classes. Therefore, you should bump up your time reading at home, and which will help ensure that your children are ready for the new school year.  Looking for some new titles for your home library?  Check to see if your local Publix has a book section, Our local store had lots of fun titles the kids loved and were priced affordably at 3 for $10!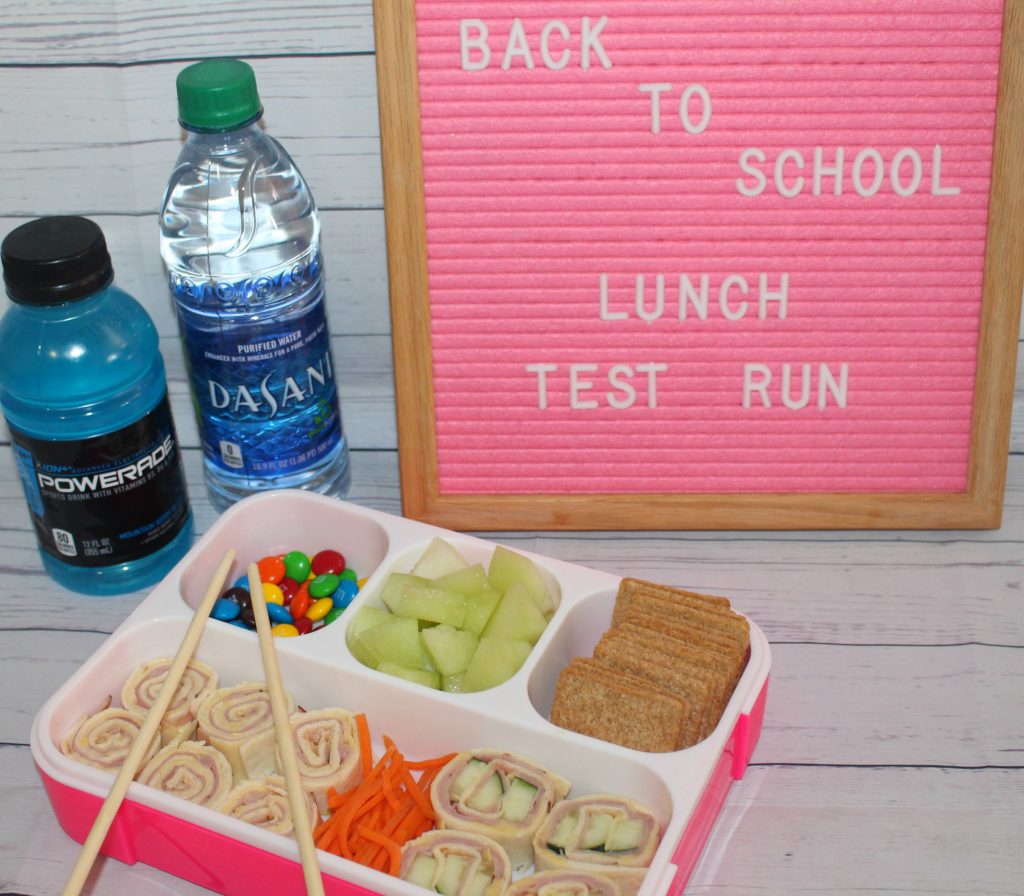 Do a Lunch Test Run
Lunch is an essential part of the school day. Your children need to recharge their batteries if they want to perform well in the classes they have after the lunch period. Consequently, an excellent way to prepare for the school year is to do a lunch test run before school starts. So why not pack up their lunch boxes with the food they enjoy, and go for a picnic the week before school starts.  This is a fun way to break in your child's lunch box.
Publix has some excellent prices on the essentials for school lunches. Deli meat is a good thing to always have on hand, as sandwiches are an easy and yummy staple to put in your kid's lunch box.  You can also make roll-ups with them alone or with tortilla's so they look like sushi! 
Also, a bottle of Dasani water or Powerade in their lunch box will be the perfect thing to wet their whistle during their lunch break.  I also make sure to keep a bottle of Dasani Water on the side of their backpacks to help keep them hydrated throughout the school day.  With gym and recess being outside in the Florida heat, having water on hand all day is essential.
Now is a great time to stock up on Dasani water and lunch meat at Publix!  Take advantage of this coupon and save $2 when you buy 2 Coca-Cola products and a pound of lunch meat at Publix.
 Before School Starts Spend Some Quality Time Together
Why not take a trip to the zoo, the beach, or a museum? Remember, a family outing is a great way to create some pleasant end of summer memories before the hustle and bustle of the school year starts.
What is your favorite thing to pack in your child's lunch box?