How To Get Your Kids To Read More This Summer
Summer is the perfect time to get your child to spend time working on their reading skills. When the hot summer days roll in snuggling up by the air conditioner or using a shady tree to read a good book makes for a great escape. Getting children to slow down and pick up a book can be a challenge. These tips will help you get your kids to read more this summer.
Tips to Help Get Your Kids To Read This Summer
Keep a supply of new books your child has not read yet
Used books from yard sales, thrift shops, and online book stores are a great alternative to the local library if you have limited access. Kids love getting mail so ordering online to have them delivered is a great option for keeping a supply of books on hand. You can find several great book subscriptions for kids.
Limit screen time
Not only is it good for your electric bill but limiting screen time is great for your child as well. Limiting screen time can be difficult at first but your child will adjust and will be more likely to pick up a good book when they get bored.
Join a summer reading program
Summer reading programs can be four through libraries, book stores, and even online. If you can't find a reading program you can always make your own giving rewards to your child for reading books. One thing many kids love is earning chore passes by reading or special treats like small toys, snacks, or new books.
Make a comfortable space for your child to read
When a child finds a good book and a comfortable place to read they are likely to read much longer. Have more than one spot if possible including inside and outdoors. A hammock or mean bag chair are great ways to make comfy spots for kids to read.
Set a positive example yourself
When kids see us spending all of our time on our phones or watching TV they are likely to follow suit and do the same. When they see us choosing to read with our spare time and enjoy it they are more likely to pick up a book for enjoyment.
Read aloud with your child
This is often the least favorite way to read but it can be a great way to encourage your child to read more. Read aloud to your child and have them read to you often. Many of us find ourselves miss pronouncing words because the only place we have ever heard them is in our own heads while reading. Reading aloud helps build language skills along with reading ability.
Have a family movie night
Look for fun books that have movies to go with them. Have everyone read the books before having a family movie night or even a party to go with the book. Books like Harry Potter and The Lion, the Witch, and the Wardrobe have plenty of great ideas for activities, snacks, and fun stuff to go along with your book and movie night.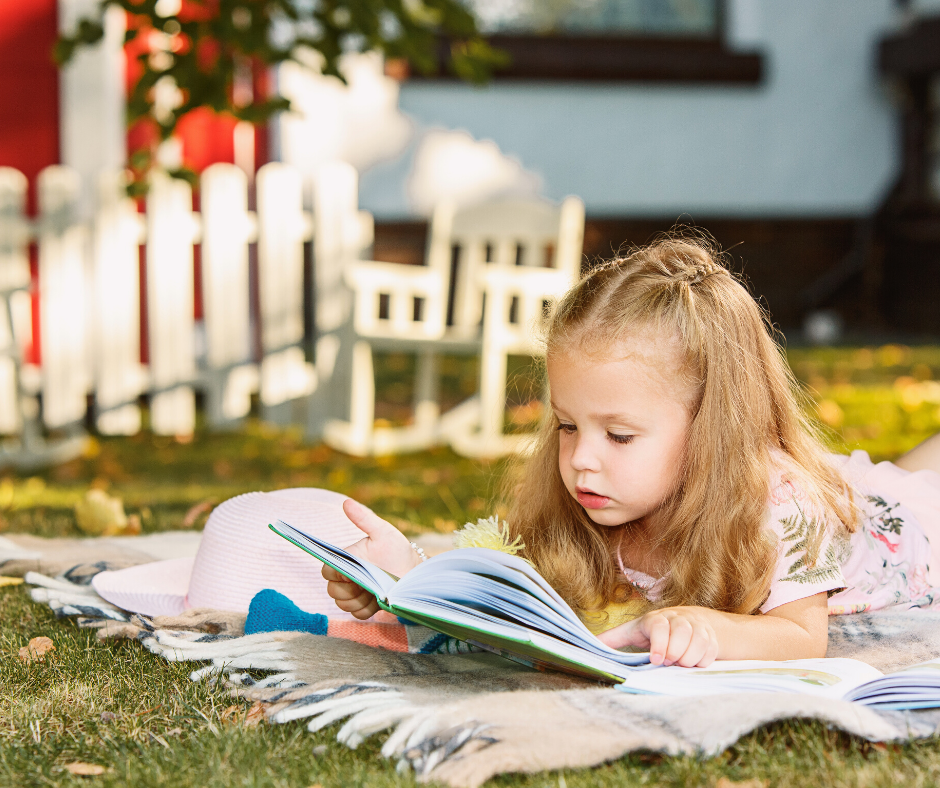 Summer Reading Bingo Printable
Make a game out of it!
Print out this cute summer reading bingo game and have your children compete to see who can win the fastest, and read the most.  The game gives kids 25 book prompts to choose from, which will help them read a wide array of material throughout the summer.
Summer Reading Bingo Game Printable
More Fun Summer Learning
Online Learning Resources for Kids