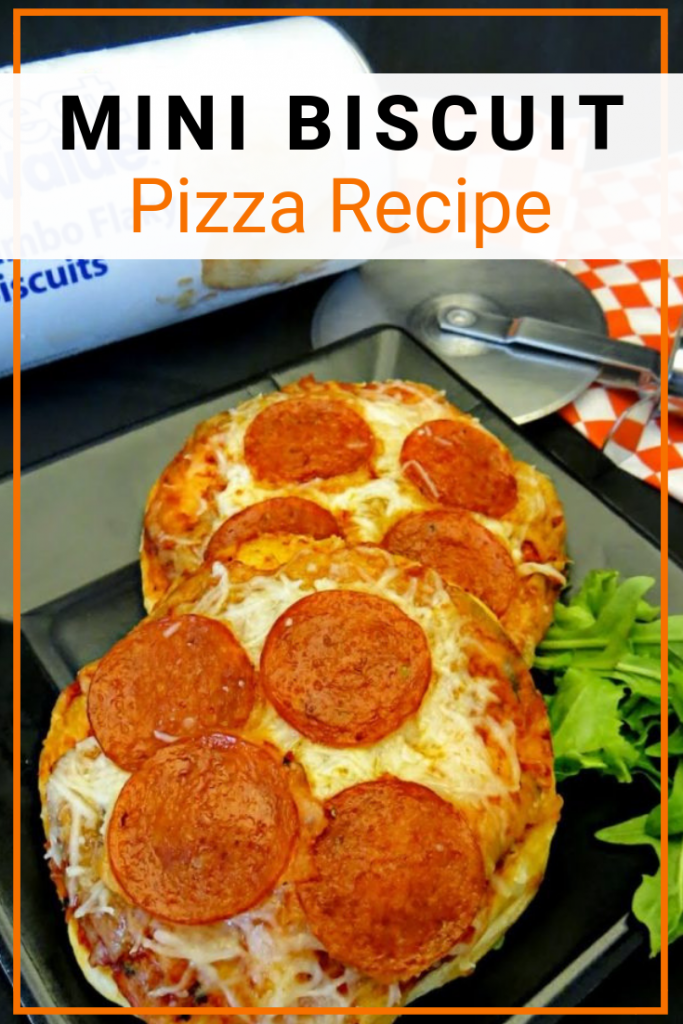 Biscuit Pizza Recipe
If everyone in your house loves their own varied toppings on their pizzas, these Mini Biscuit Pizzas are just what you need! No more having to choose because everyone gets their own!
In our house, we all love different pizza toppings. Some prefer pepperoni, some sausage, and every once in a while, there will be the occasional request for some mushrooms and onions thrown in there. I don't have the time or energy to make a million different pizzas, so this is where this Mini Biscuit Pizza recipe totally rocks.
Everyone can take their own baked biscuits and then create the pizza of their dreams. It seriously cannot get any easier than that. No more voting or arguing over what type of pizza…it's the best!
Plus, they are the perfect bite size. They are small enough to hold in one hand but filling enough that you won't need to eat three or four in one sitting. But if you do…watch the shock on the face of your family and friends as you tell them that you ate 4 pizzas all by yourself in one sitting. They'll be amazed and perplexed all at once.
Have an awesome pizza night with these fun mini biscuit pizzas!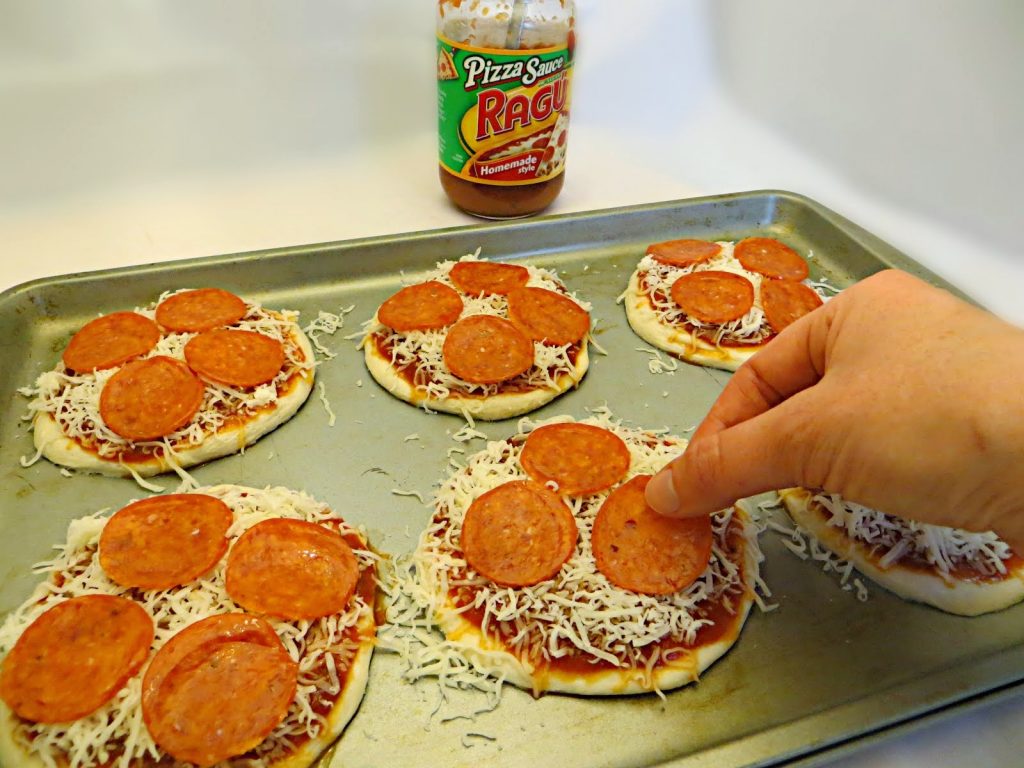 Mini Biscuit Pizzas
(Makes 16 mini pizzas or 8 servings)
Ingredients for Biscuit Pizzas:
2 packages canned biscuits
1 pkg pepperoni slices (or other desired toppings)
2 cups shredded mozzarella cheese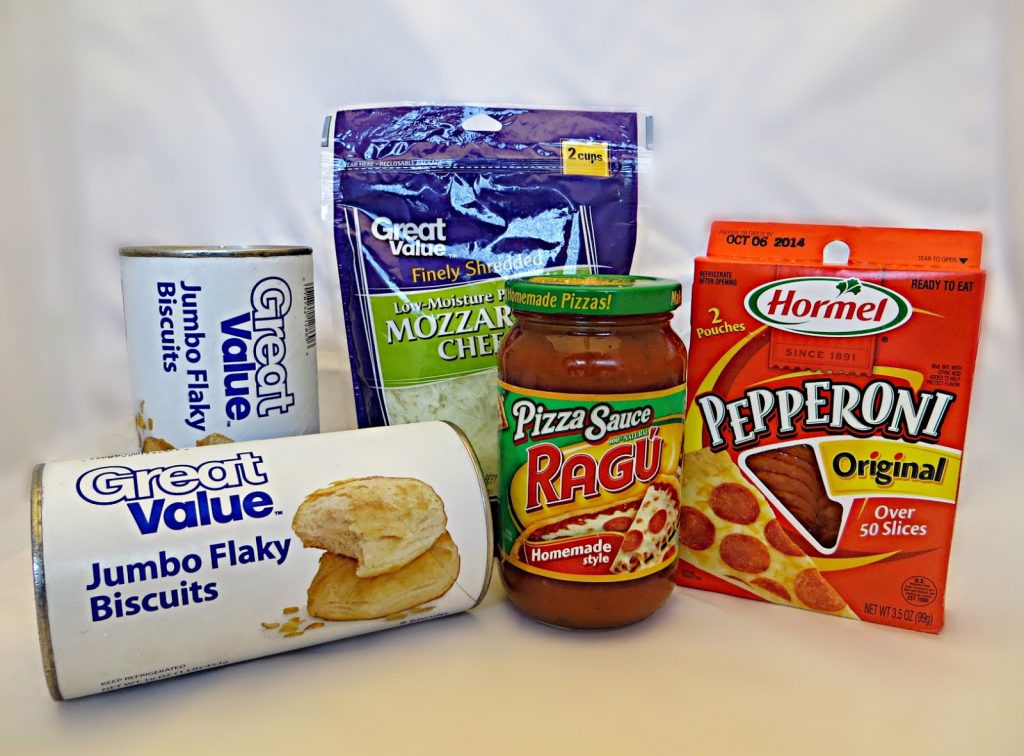 Biscuit Pizza Recipe:
Place biscuits on two ungreased cookie sheets. Press down with fingers to flatten each biscuit.
Spread 1-2 Tbsp pizza sauce over each biscuit, and top with 2-3 Tbsp shredded mozzarella cheese.
Finally, top with pepperoni slices, or other pizza toppings. Bake according to directions on biscuit package
Looking for a quick and easy lunch or dinner idea? How about movie night snacks? This recipe is perfect! Give these personal pizzas made out of yummy biscuits a try!