This post was sponsored by Fresh From Florida as part of an Influencer Activation for Influence Central, however, all opinions expressed are my own.
Simple Strawberry Shortcake Recipe
One of my go-to dessert recipes, whether I am hosting a large get-together or as a weeknight sweet treat for my family, is this Simple Strawberry Shortcake Recipe. My mother used to make it as a surprise dessert during the week, and it has always been a favorite of mine. However now that we live in Florida, this favorite recipe is even more delicious!
Fresh From Florida strawberries are now in season in Florida!
I love cooking with fresh seasonal fruits and vegetables! Fresh fruits are juicier, while veggies are crisper, plus the flavors surpass expectation as you bite into a fresh piece of produce. Luckily Florida Farmers make it so easy for everyone to eat fresh produce year around! Within a 5-mile radiance, there are over a dozen farmers markets held on various days of the week, Plus, my local grocery stores are always well stocked with products featuring the Fresh From Florida logo.
In Florida, something delicious is always in season, and right now Strawberries are!
Are you looking for more great recipes incorporating Fresh From Florida foods? Make sure you visit their website for recipe ideas and to see what is currently in season.
Strawberry Shortcake with Fresh From Florida Strawberries
Ingredients to make Strawberry Shortcake
A loaf of Pound Cake
Carton of Strawberries
1/4 cup of Sugar
1/2 cup of Water
Whip Cream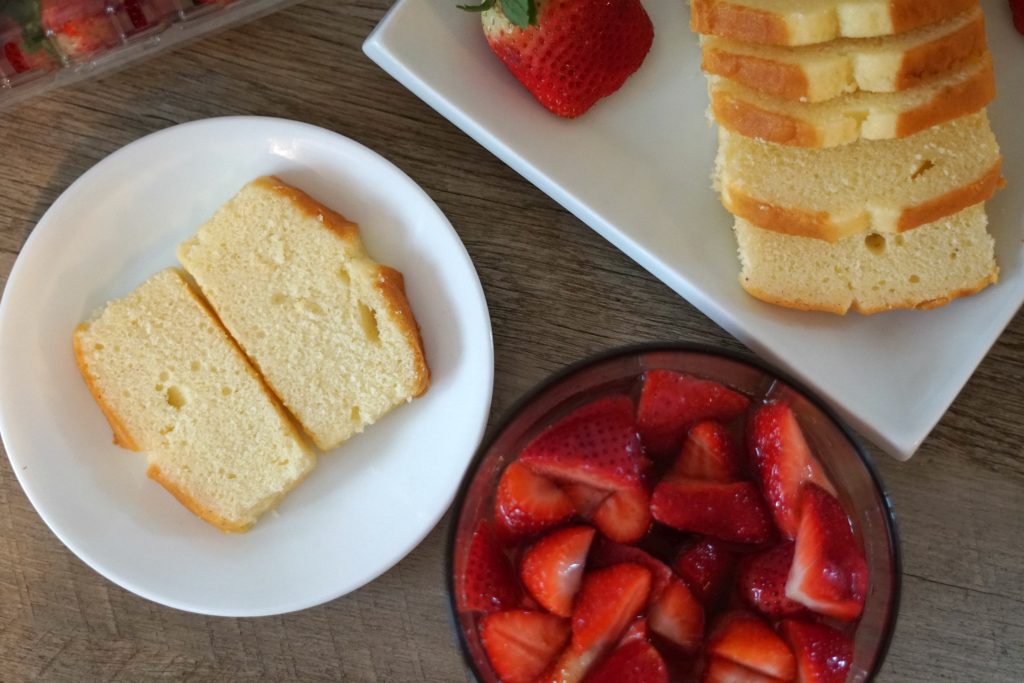 How to make this Simple Fresh From Florida Strawberry Shortcake
First cut up all the strawberries in a medium size bowl, then stir in the water and sugar. Let the strawberries sit for about an hour. I usually do this before dinner, and then everything is ready to go once our meal is done.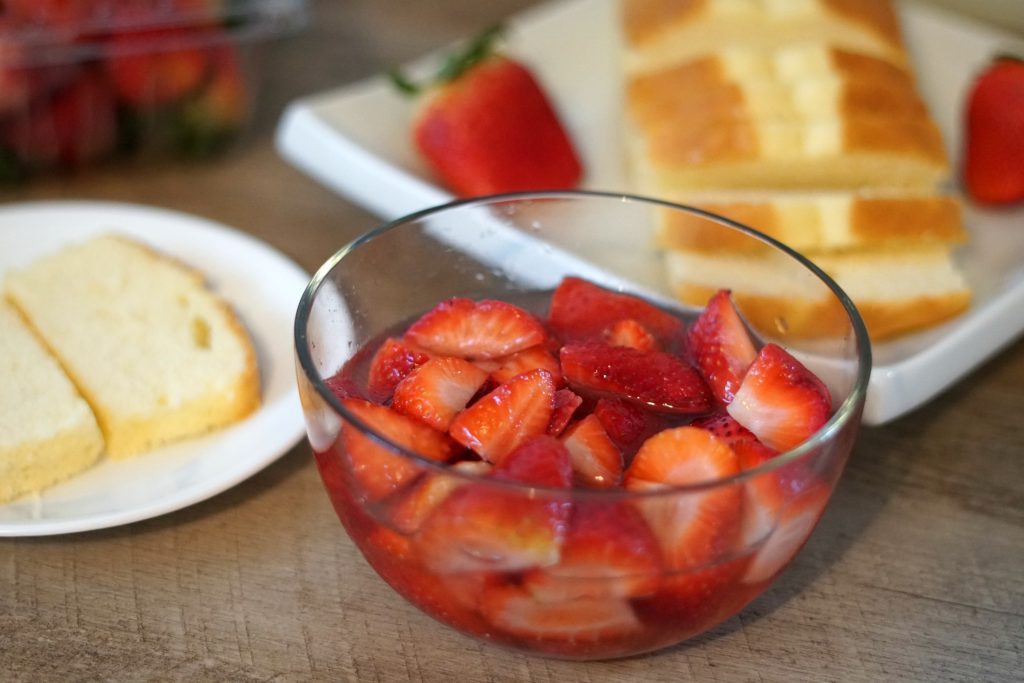 While the strawberries sit, the juices from the fresh berries mix with the water and sugar to create a strawberry flavored juice that soaks into the cake.
Once you are ready to serve, take a slice of the pound cake, and top it with a couple spoonfuls of the strawberry mix.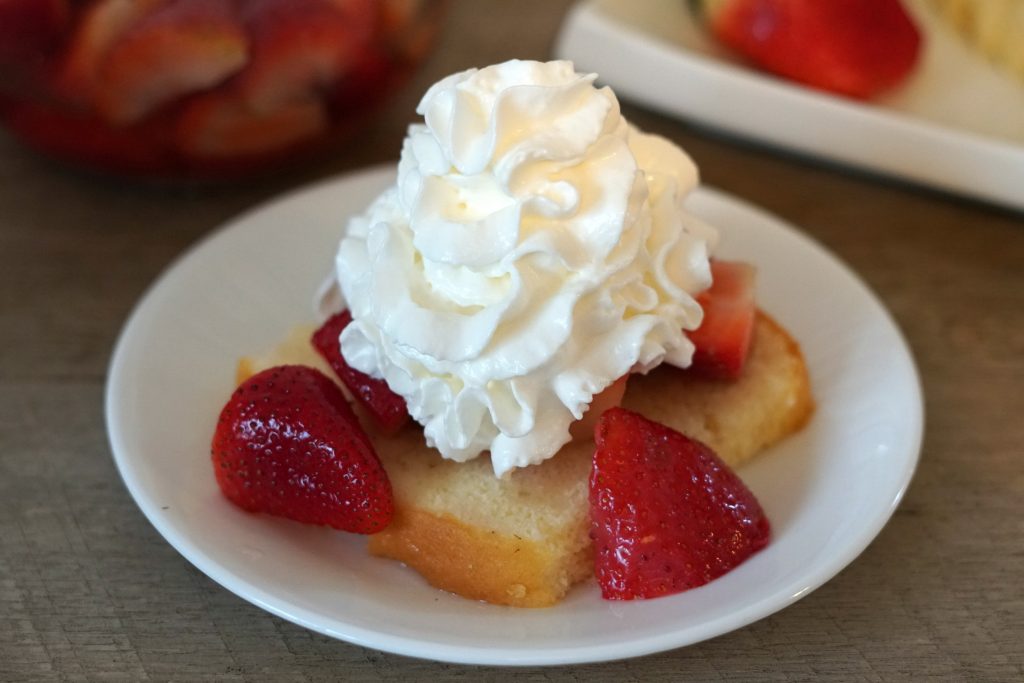 Next, add some whip cream to the dessert and you have a delicious and simple sweet treat that anyone can create!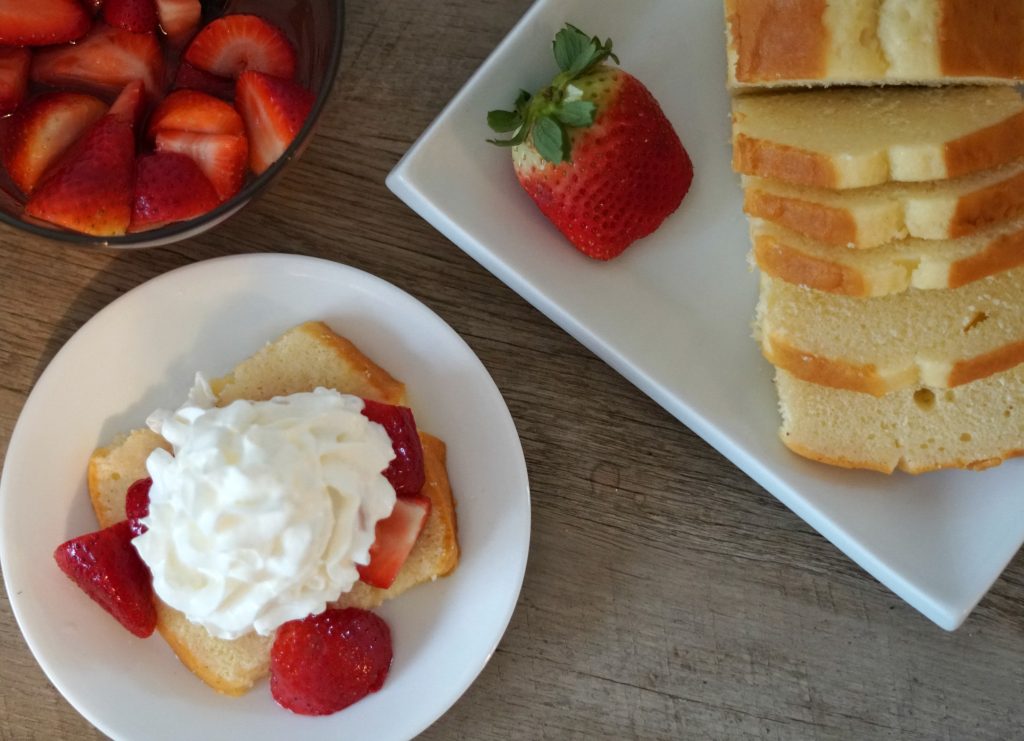 Get Social with Fresh From Florida and check out their Fresh! recipe videos