5 Ways to Spend a Cozy Night In with Kids and Garner Hill Pajamas
Disclosure: As a member of Garnet Hill Inner Circle, I received these complimentary pajamas.  All opinions expressed are my own.
The holidays are over but it's still chilly outside, this has us spending a lot of cozy family nights inside.  I love nights like these!  Curling up on the couch with my kids, enjoying some sweets and popcorn, watching a movie or reading a great book, or perhaps playing a fun game.  These are the nights when my family makes some of the best memories.  Laid back, laughing, relaxed in our cozy Garner Hill pajamas.
No matter what fun theme we choose for our cozy night in, the Pajamas are always important to my kids.  My kids LOVE pajamas, on cold days when they know we won't be leaving the house, they are usually changed into a pair of jammies within minutes of getting off the bus.  Our favorite new pajamas are from Garnet Hill and they are so adorable!  Aidan is wearing the Pup Sleep Pants with the Pups Sleep Top and Lilly is wearing the Night Owl Mixed Print Pajama Pants with the Night Owl Mixed Print Pajama Tank.  

5 Ways to Spend a Cozy Night In with Kids and Garner Hill Pajamas
Have "Make Your Own Pizza Night", get some dough, sauce, and a variety of fun toppings and let the kids go to town, creating their own special dinner.  For some extra fun create a dessert pizza as a family for after dinner, Instead of tomato sauce use condensed milk then top it with fruits, nuts, or chocolate chips.
Have a Game Night, pick out some fun family favorites like Trouble, or get a new fun game like Speak Out that will definitely keep your family laughing.  Make sure you pull out Twister too, to get everyone up and moving.
Have a Family Movie Night, this is one of my favorite ways to spend a night in with my kids.  I love grabbing some hot cocoa and a big bowl of popcorn and curling up in our comfy pajamas to watch a great movie together.
Have a Pajama Dance Party, Get in those comfy jammies, stock up the coffee table with your families favorite treats, turn on some upbeat music, and let everyone get their wiggles out.  Connect YouTube to the TV and have everyone learn the moves to the latest popular song, or just have fun with a pretend microphone jamming out in the family room.  
Have a Family Slumber Party, bring all the blankets and pillows into one room, build some blanket tents, and have the whole family sleep together.  My kids love this, we get out the flashlights and pretend we're camping in our tents and have a blast making shadow puppets.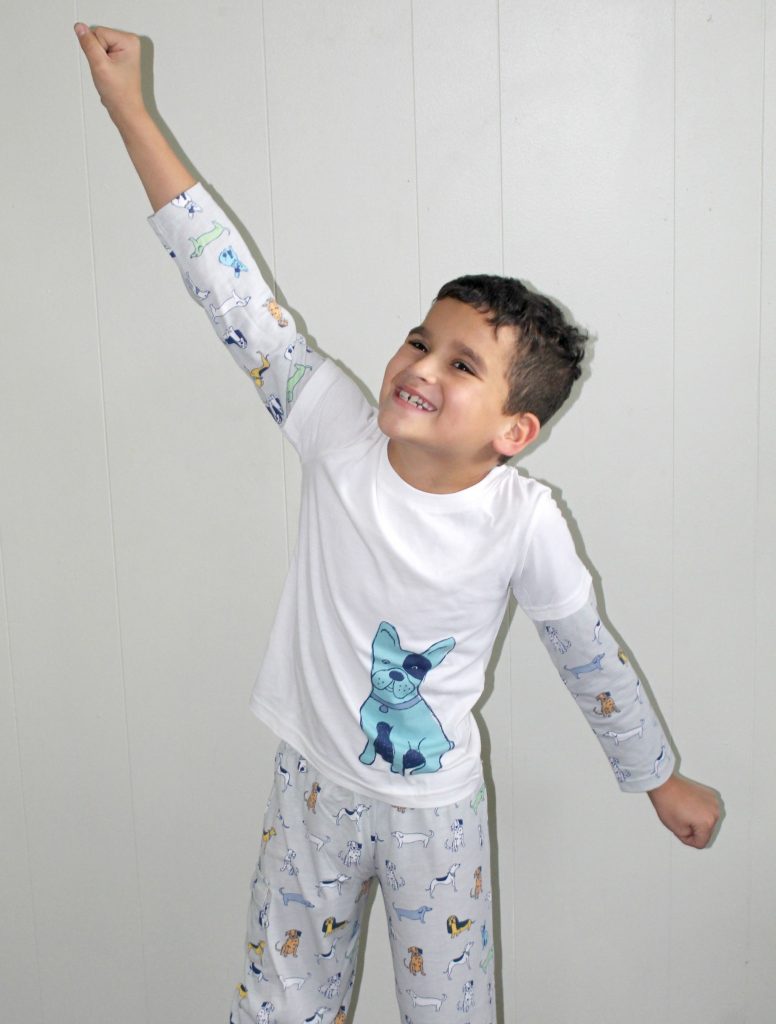 There are so many fun ways to spend the rest of these chilly nights inside with our kids, and these memories are sometimes much more meaningful than the ones made during expensive outings.  This is low key, low stress, meaningful times that make parenthood so special.
Connect with Garnet Hill
Website
Facebook
Twitter
Instagram