4 Ways I am Getting Fit and Healthy in 2019 and You Can Too
This post is sponsored by BabbleBoxx.com on behalf of Planet Fitness. Get Healthy in 2019!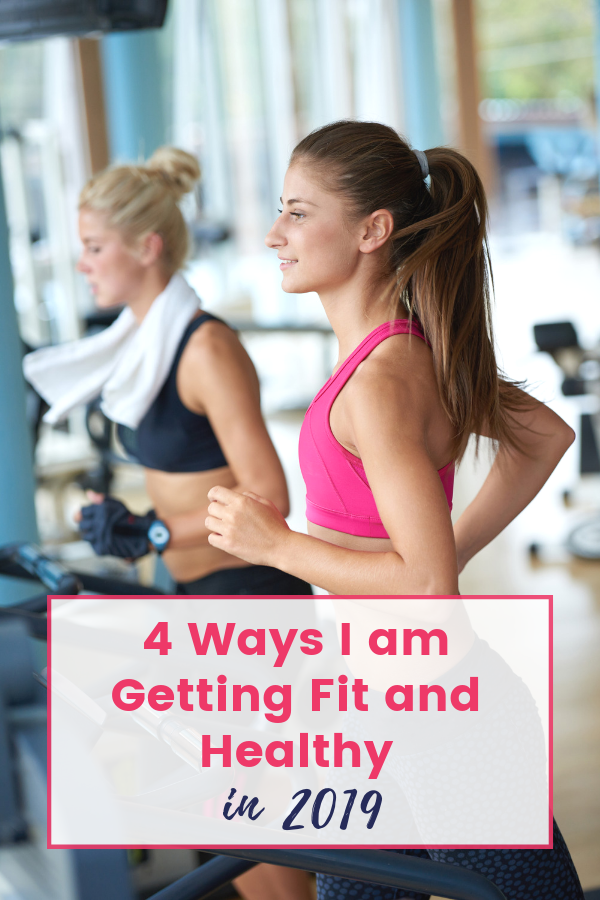 With the new year comes all kinds of new goals.  My biggest goal for this year is to get fit and healthy in 2019.  As a busy mom, it is easy to get caught up in the day to day stressors and forget to take some time out to focus on me.  As a result, I have slowly fallen out of shape over the past several years and am now at my heaviest which has done a number on my self-esteem.  I am sick and tired of feeling sick and tired, so let's do this 2019!
How I am Getting Healthy in 2019
Drinking Lots of Water
When I talk to my fitness savvy friends about how I am feeling, the one thing I hear from every single one of them is "Drink Your Water!".  Honestly, water and I are not friends, I never outgrew my elementary school phase of telling my parents "it tastes like nothing", but I am starting to realize my body needs it.  The two things that have gotten me to drink close to a gallon of water a day are getting a new water bottle because shopping always inspires me and adding fresh fruit and veggie slices to my water to give it a touch of flavor.
Getting My Family Active
When we moved to Florida the thing I loved most about this state was the amount of outdoor living that was available.  The Tampa area is packed with outdoor activities, sports, and family fun that can be done 12 months out of the year.  I want to get active while making memories with my kids and also showing them that staying fit can be fun.  So I am making a point to get out on the paddleboard, take an afternoon bike ride, or race the kids in the pool as often as possible.
Get To The Gym and Get My Heart Rate Up in a Judgement Free Zone®
I joined Planet Fitness a while back because I loved that there was a location within a mile from my house and best of all like many of their clubs it was fully staffed 24 hours a day. After joining several other gyms in my adult life I didn't know how it was going to work out, I hate walking into a gym full of perfectly fashioned bodybuilders and models, who turn their noses up at the mom who shows up in her daytime yoga pants and an oversized t-shirt. however, it was one of the best decisions I made, I feel completely comfortable from the moment I walk in, they truly are a Judgement Free Zone® that is welcoming to everyone. I work out beside people of all ages and all sizes, there are athletes who are in amazing shape and people just starting their fitness journey.  Plus they provide brand name cardio and strength equipment, fully equipped locker rooms, flat screen televisions, unlimited small group fitness instruction by a certified trainer through the pe @ pf® program, and much more.
Planet Fitness also provides members with an opportunity to connect and support each other with "Planet of Triumphs," an online community that celebrates triumphs both big and small, allows members to share their stories and encourage one another to reinforce Planet Fitness' belief that "everyone belongs"!
Practicing Better Self Care and Letting Myself Relax a Little
Yes, I am trying to push myself in my fitness journey each day, however, I also want this year to be about better self-talk and taking time to just relax a bit.  With 3 kids at home that can be difficult, but Planet Fitness has me covered!  When you upgrade to a Black Card membership you have access to several benefits including HydroMassage chairs, tanning, and so much more.  This way I get to give myself a little relaxation time after a great workout.
[lightbox title="LightboxTitle" url="PageURL" width="900″ height="500″][/lightbox][tooltip text="TooltipText"][/tooltip]
Get Down With Your Judgement Free Self at Planet Fitness
To start 2019 off the best way possible Planet Fitness is having a "Get Down with Your Judgement Free Self" celebration sale running through January 15th.  New members can join any location for just $1 down (enrollment fee) and $10 a month thereafter, with no commitment!
Are you sick and tired of feeling sick and tired? Is 2018 going to be your year? Then head into a Planet Fitness near you and enter the Judgement Free Zone!