DIY INCREDIBLES 2 Inspired Rice Krispies Treats
It's officially out today! The Incredible's are hitting theatres again for INCREDIBLES 2 and I can hardly wait to get to the movie theater.
I loved the storyline of the first movie and I am sure that Disney Pixar will have something incredible up their sleeves for INCREDIBLES 2 (as they always do!). We are going to see the new release tomorrow when my oldest comes back from camp, so in the meantime, I'm spending time with the twins celebrating the movie with Disney's free printable activity sheets and these easy Incredibles 2 Rice Krispies treats.
These cereal treats were totally inspired by Disney's favorite superheroes. It was extra fun to color the marshmallows into this deep red. Not to mention, the logo came out exactly how I wanted it to. I think these would make a fun addition to any Incredibles-themed birthday party. I mean, can't you just see it sitting perfectly on the sweets table?! I sure can!
INCREDIBLES 2 Rice Krispies Treats Recipe
Yields: 6-8 cereal treats
Ingredients:
2 tbsp butter
3 cups mini marshmallows
1 tbsp red gel food coloring
4 cups rice cereal
4 oz yellow fondant
Cornstarch for rolling
Black buttercream
Line a square pan (8×8) with wax paper and set aside. In a medium-sized pot, melt butter over medium heat. Add marshmallows and stir until completely melted.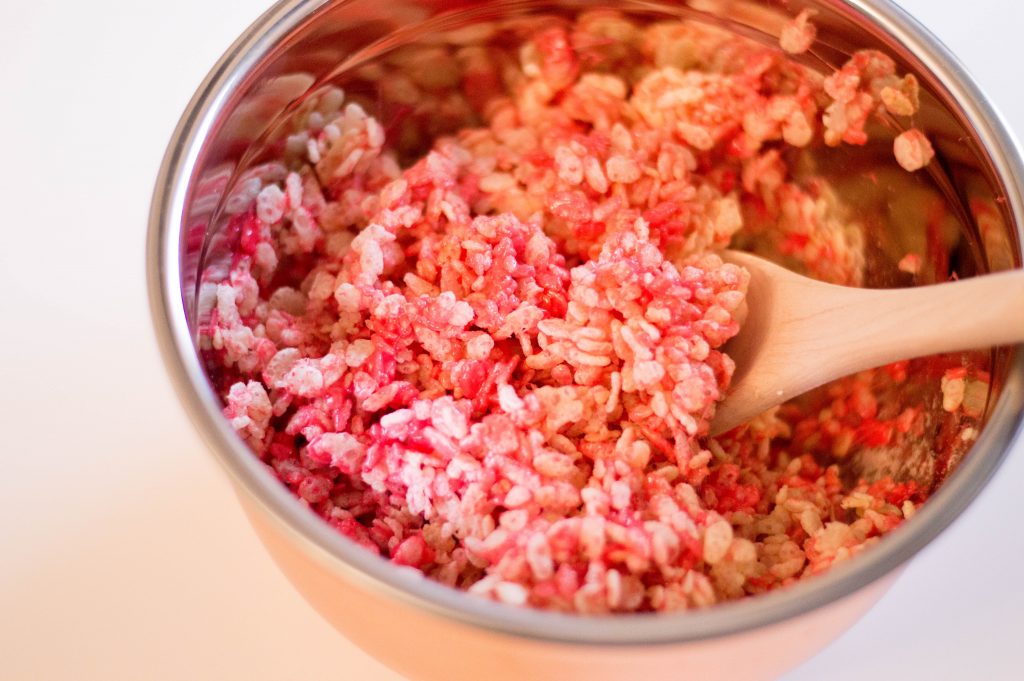 Add red food coloring and mix until completely colored. Add rice cereal into the mix and fold until cereal and marshmallow mixture are thoroughly combined.
Evenly press the cereal treat mixture into your pan and allow to set.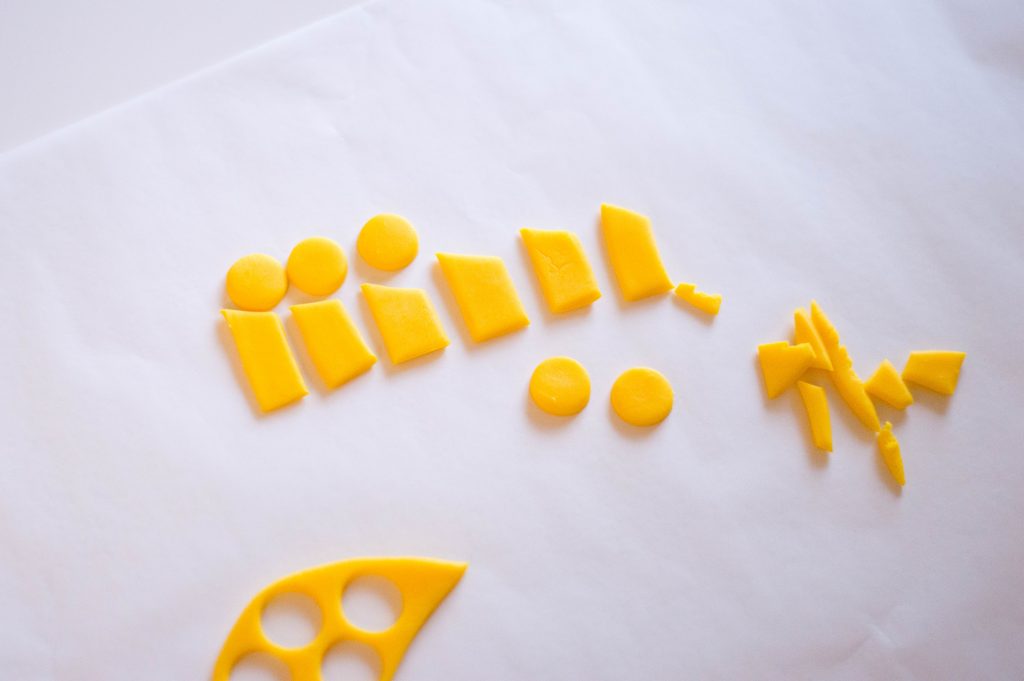 In the meantime, make fondant shapes. Roll out your yellow fondant so that it's about ¼ an inch thick and cut out rectangular shapes, about an inch long and 1/3 of an inch wide. Cut one end of each rectangle at an angle.
Using the end tip of a frosting tip, cut out mini circles.
Cut each cereal treat into rectangles. Frost each one with a solid circle (on a slight angle) with your black buttercream. Decorate with your fondant pieces.