Must Have Back To School Trends for Tween Girls at Justice!
This post is sponsored by Babbleboxx on behalf of Justice.
Back to School Trends for Tween Girls at Justice
Are you starting to get ready for the new school year?  We are!  I can't believe we only have a month left of summer break, time is flying by and there is so much to do.  I have a long list of both fun adventures I want to take before the first day of school, along with all the prep work us moms need to do before the first school bell rings.  With 3 kids, back to school shopping can be one of the most time-consuming tasks of summer break.  However, thanks to Justice, getting my tween girl set for the new year is always a fun one-stop shopping adventure.
If you have a tween girl in your life, I'm sure you know exactly what I am talking about!  Before Lilly could remember the name of her favorite store, she would beg to visit "the girl's store" whenever we visited the mall.  Now she knows the name, and could easily spend hours looking at everything inside Justice, from girls clothes and shoes to fun bath products and toys, she always loves everything we find.
Back to School Must Haves for Tween Girls
As girls grow into the tween phase of childhood, I have noticed that expressing themselves through their fashion and personal style becomes very important.  As a tween, I saw Lilly starting to pick clothing and accessories that showcase her passion for cheerleading, love of animals and reading, and anything that had her two favorites unicorns or mermaid on it.  Justice has continued to be our favorite place to shop for clothing for girls because they are not only affordable but also give her the style options she wants to keep her looking and feeling great all year! 
Graphic Tees
The graphic tees from Justice are always a staple that we stock up on during our back to school shopping trips.  Tweens love the variety, styles, and comfort, while us moms love that they are affordable and the quality is great.
These bright tees with colorful designs and positive statements are the perfect tops for girls who want to make their world a brighter place!
Backpacks for Girls

One of the most important purchases on my back to school shopping list is the backpack.  I like to find a backpack that is large enough for all my tweens school supplies, comfortable for her to carry and matches her style and back to school outfits while making sure it is a quality bag that will last through the entire school year.  My tweens main priority while looking for a backpack is that it looks beautiful.

We have bought her backpacks from Justice for the last 3 years and now she is heading into 4th grade with another sparkly Justice backpack that we both love!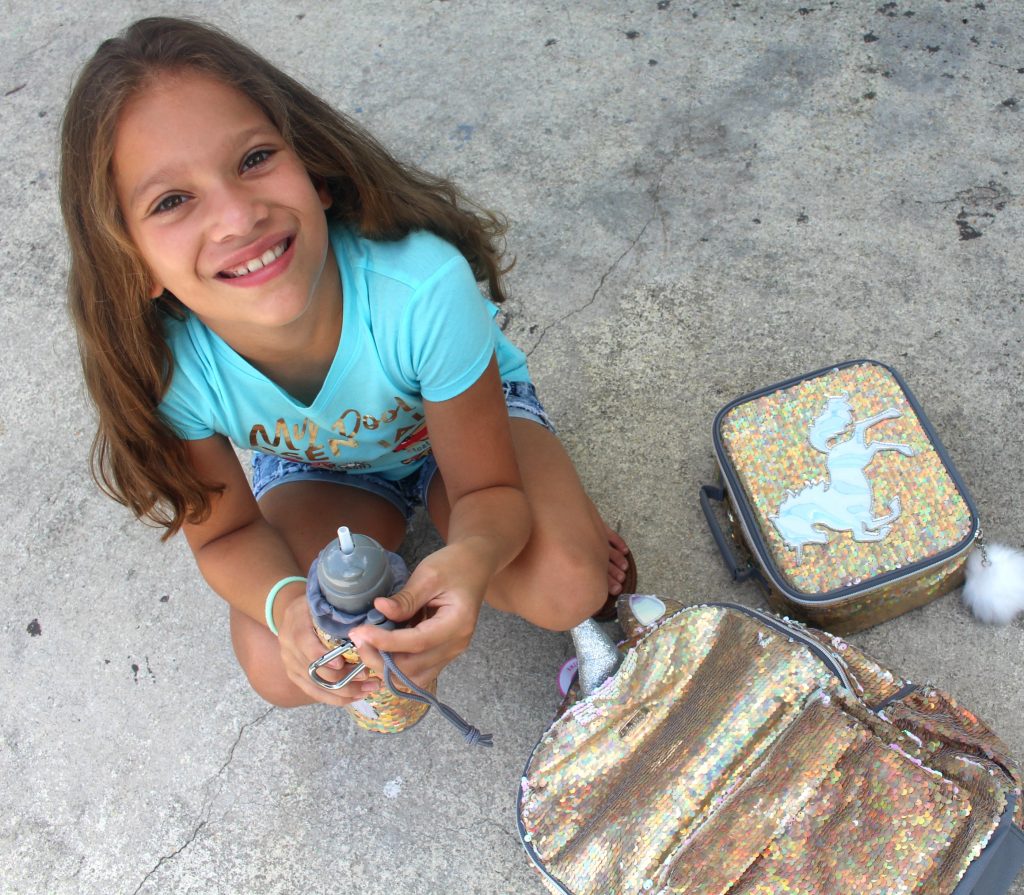 Calling All Unicorns for Back to School
Justice is the place to go for girls backpacks!  This Unicorn Flip Sequin Backpack has allover shimmery flip sequin, a unicorn horn and ears, a soft fluffy pompom, padded straps for comfy toting, and loads of room for all her matching accessories!  Plus, my daughter is over the top excited because it is GOLD!
Coordinating School Accessories
Justice also offers matching accessories to go with these stylish backpack designs.
A lunch tote, water bottle, pencil case, and wristlet for ice cream money are some more important back to school items I look for at Justice to coordinate with her backpack.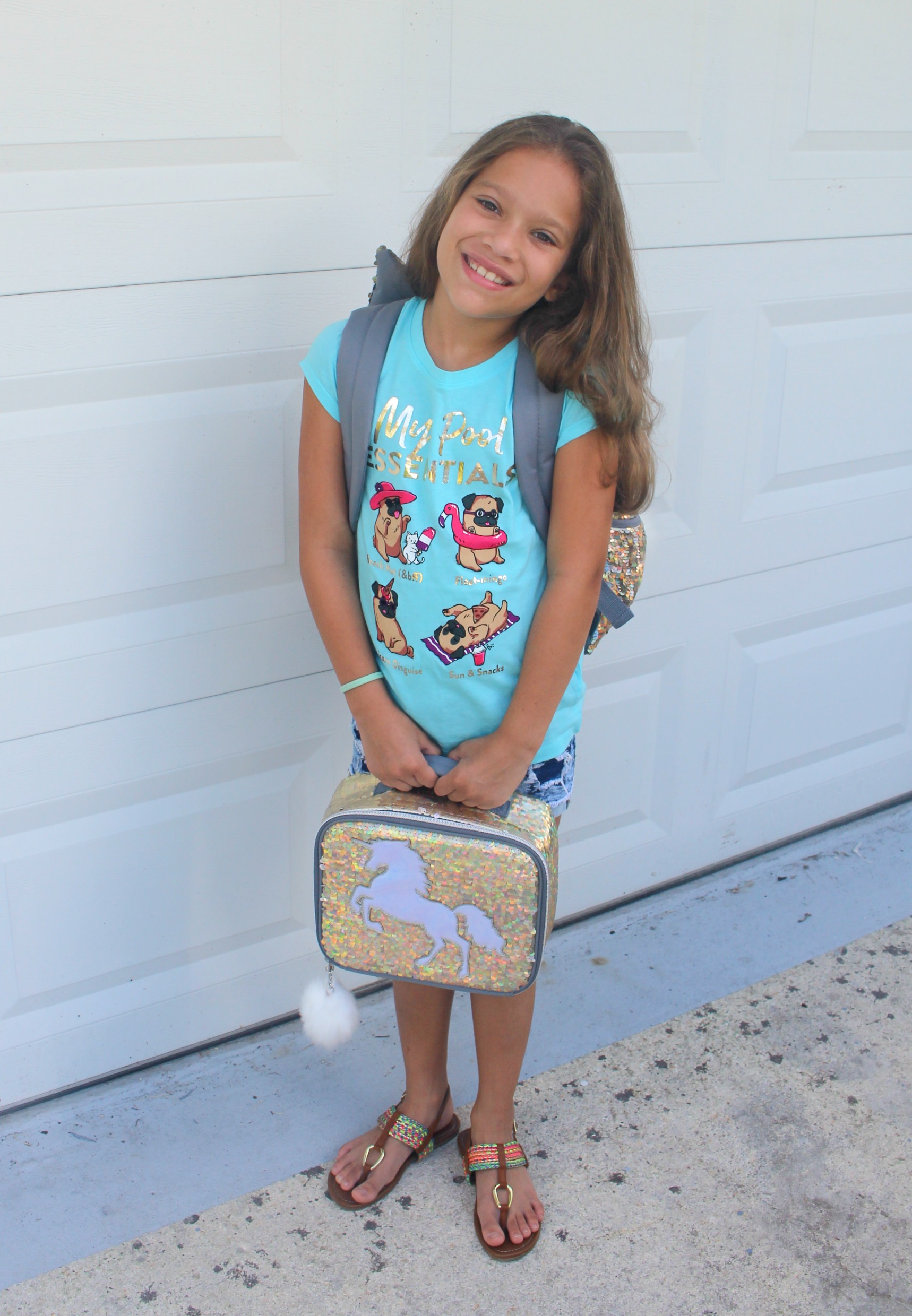 Justice's Mission is to empower tween girls by building confidence through fashion that celebrates their individuality and this is a great message to share with our girls!  The collections at Justice are designed to reflect girls awesome talents and spirit that makes the world around them brighter, so this back to school let's Live Justice!