9 Sports Mom Essentials You Need to Bring to Every Sporting Event!
This post is sponsored by BODYARMOR through my relationship with Mom It Forward Influencer Network.  As always all opinions expressed by me are my own.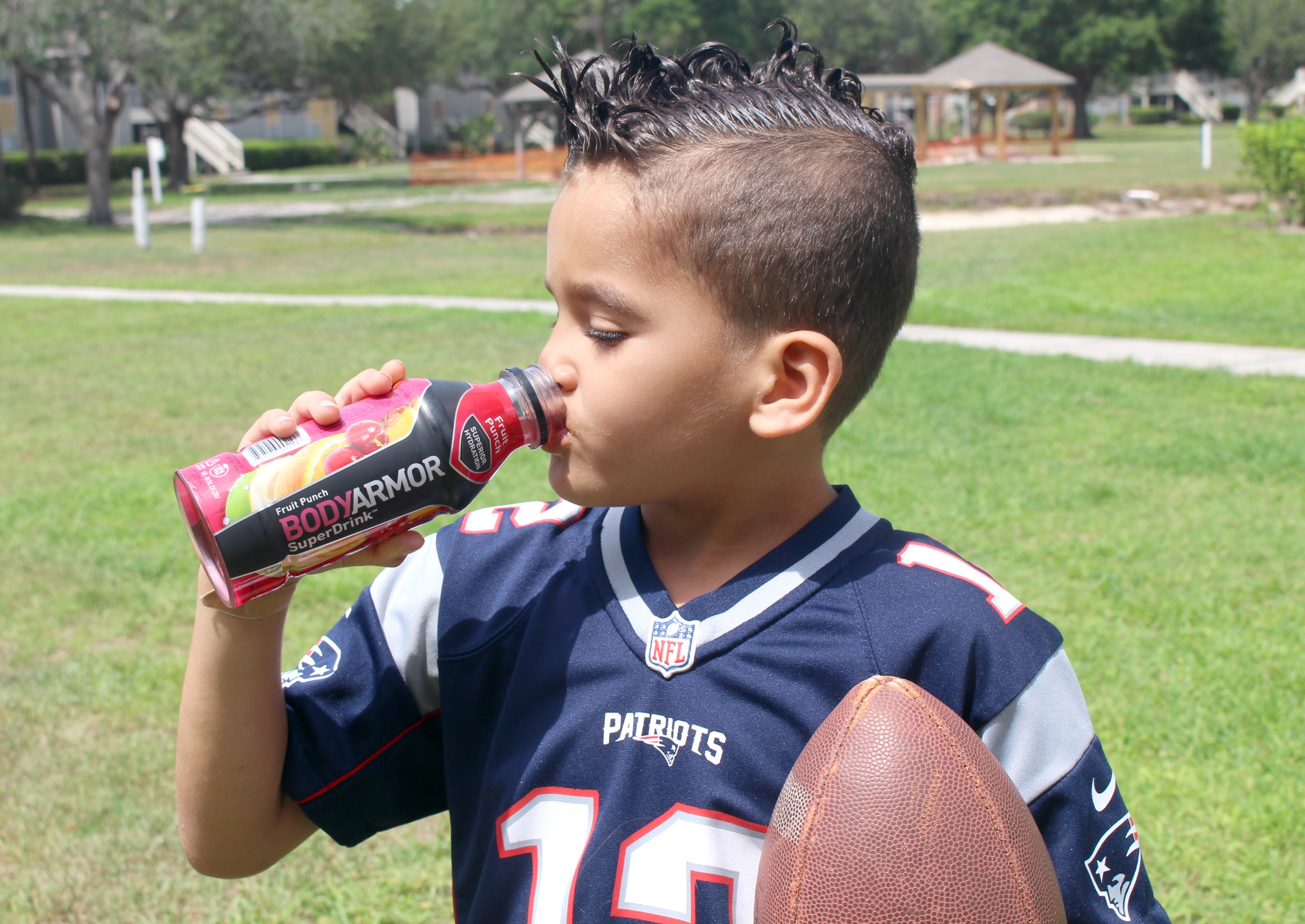 We are in the middle of a sports break right now.  Soccer season just wrapped up for us, and football practices start next month for Aidan.  The dance year has come to an end for Lilly, but cheer starts next month.  So, all we have going on right now is archery lessons with Anthony.  Being a sports mom means always being on the go and always juggling a bunch of balls in the air at the same time.
As a sports mom who is always running between different sports practices and events, I have figured out how important it is to always have a well-stocked "Sports Bag" full of all the sport mom essentials.
This bag comes with me every day to all our games so that I always have everything we need.
My Sports Mom Essentials
Folding Chair or Bleachers Cushion:  I always have both of these in the back of our SUV.  Having to sit for hours on hard hot bleachers is not fun, nor is having to stand for an entire soccer game.
Bug Repellent:  We live in Florida, so the bugs seem to be a problem year around and being on a field at dusk is like sitting in a cloud of mosquitos.
Sweat-Proof Sunblock:  The Florida sun is a scorcher all year round, not only for us sitting on the sidelines but also for the athletes running uncovered in the sun for hours.
Hair Ties:  Nothing worse than having a dancer or cheerleader's hair elastic snap and not having any backups.  Especially with Lilly's long thick hair.
First Aid Kit:  I keep a small first aid kit on my all the time also, filled with Band-Aids, anti-bacterial ointment, and an instant cold press.  I'm usually restocking this kit every week so it is an important essential.
Baby Wipes:  When the kids come running off the field for a break with dirty sweaty hands, these are a non-negotiable.
Plastic Bags:  To throw wet dirty cleats or uniforms in on rainy days.
Snacks:  The kids are always hungry right after a practice and I like to have something to munch on while on the sidelines so I try to keep a variety of granola bars and healthy snacks in my bag.
BODYARMOR Sports Drinks:  The kids are working hard on the field so it is important to make sure they stay hydrated.  BODYARMOR is a premium sports drink with potassium packed electrolytes, coconut water, and vitamins but has no artificial flavors or sweeteners making it a healthier alternative to traditional sports drinks.  BODYARMOR sports drinks are high in potassium and low in sodium, and provides your body with superior hydration.
Plus, with 9 great tasting flavors each of the kids has a favorite flavor they love!

BODYARMOR sports drinks are available at  Publix and Sam's Club in the Tampa and Orlando area.  Learn more about BODYARMOR sports drinks here!
These are my must have essentials at every sporting event.  Keeping them on hand keeps me prepared and stress free so I can enjoy watching my little athletes do what they love.
What is your Sports Mom Essential?
Is your young athlete working to be the best? Check out how your athlete can become the next BODYARMOR athlete here
 
Get Social with BODYARMOR!
Facebook
Twitter
This post is sponsored by BODYARMOUR through my relationship with Mom It Forward Influencer Network.  As always all opinions expressed by me are my own.