Easy Pink Valentine's Day Cake Bar Recipe
Valentine's Day is the holiday of love and sweets!  You can satisfy your sweet tooth with this easy and delicious cake bar recipe.  Plus it's pink, making it fun and a perfect dessert the kids will love too.
Quick and Easy Pink Valentine's Day Cake Bar Recipe
Makes 12-15 bars
Ingredients
1 box Pink Velvet cake mix
3/4 cup milk
1/4 cup oil
1 egg
1 1/2 cups white chocolate chips
1/2 cup sprinkles
Directions
Preheat your oven to 350 degrees.
Line a 9 x 13-inch pan with parchment paper.
 
In a large bowl, mix together pink velvet cake mix, milk, oil, and egg. Then, stir in half of the white chocolate chips and half of the sprinkles.
Pour the mixture into your 9 x 13-inch pan, spreading it to coat the entire bottom of the pan.
Sprinkle the remaining chocolate chips and sprinkle over the top of the mixture.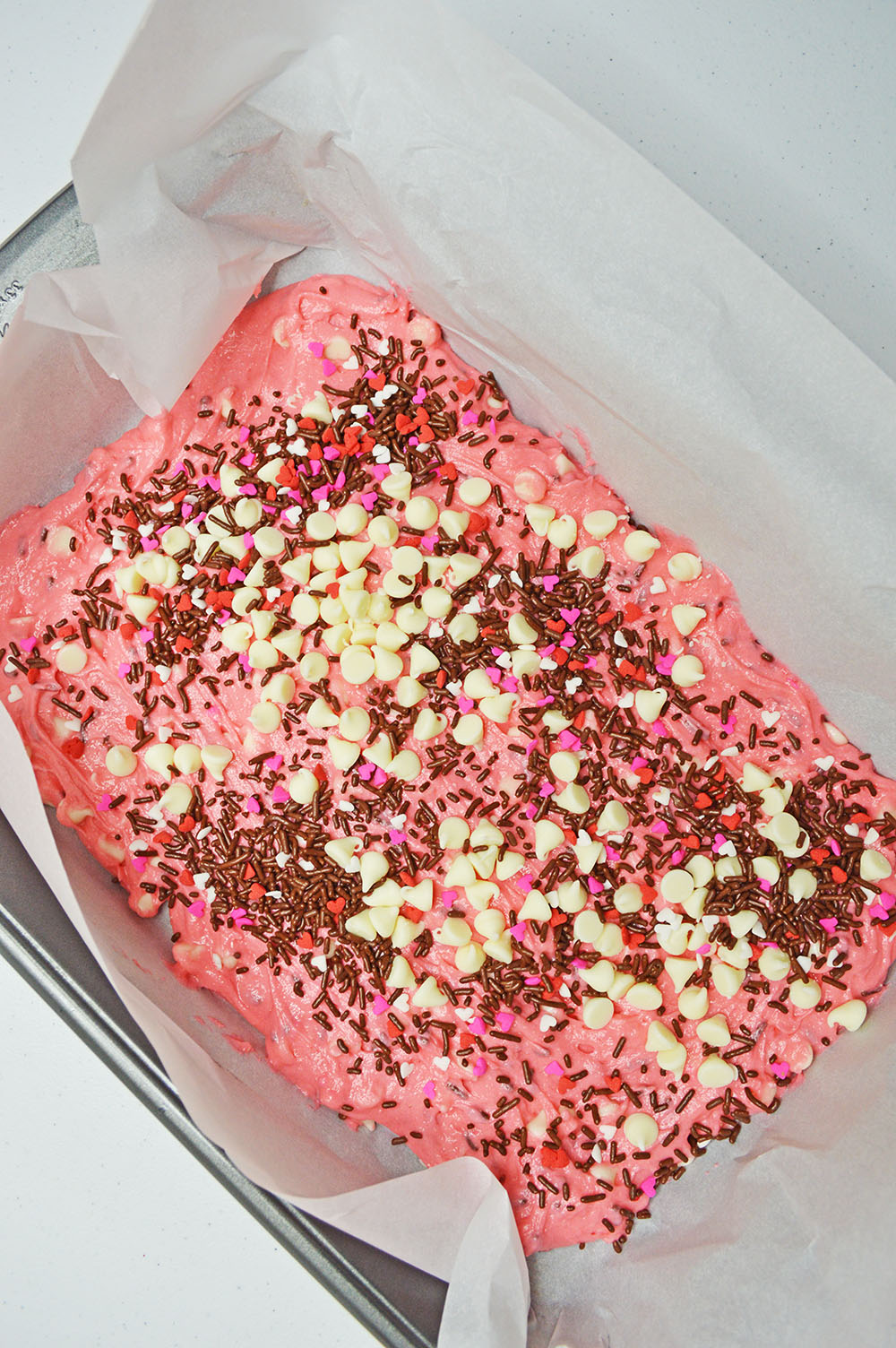 Bake in a 350-degree oven for 20-25 minutes.
Cool and enjoy!