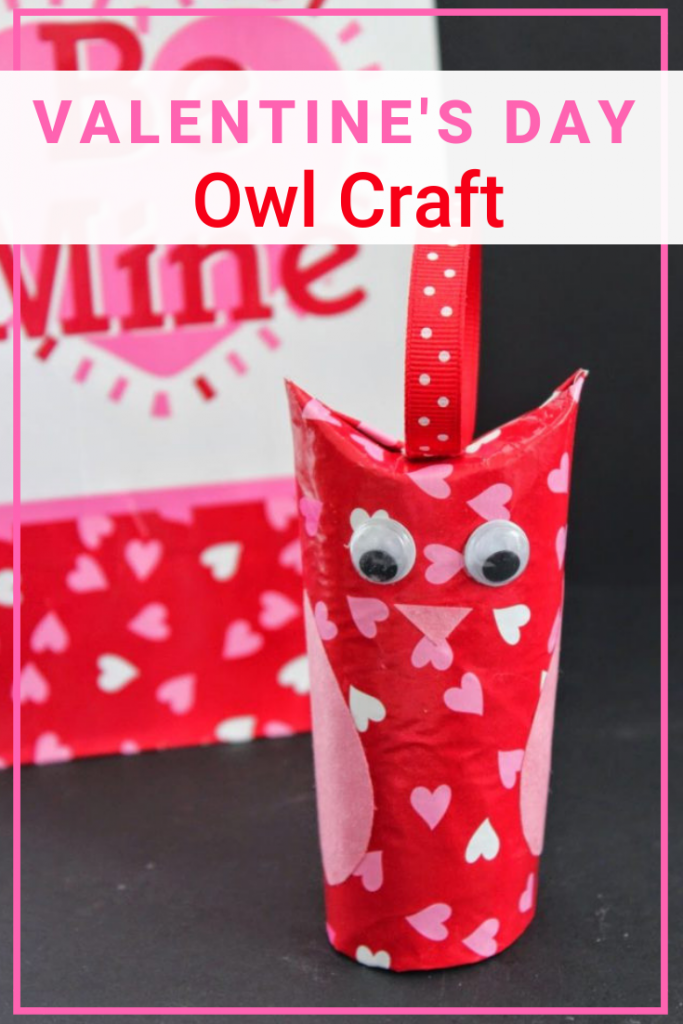 Valentine's Day Craft for Kids
Valentine's Day is always a special day but with this DIY Valentine's Day Owls Craft, you and your kids can make some super cute crafts to hand out to all their friends!
Who doesn't love Valentine's Day? It's a day full of friends, love, candy and adorable crafts and cards. I love seeing the crafts and things that my kiddos bring home from school each year because there are some really creative crafts out there that I love to get ideas from!
This year, we are excited to make these Valentine Owl Crafts. They are so simple, adorable, and "whoooo" wouldn't like them? I love that they are unique from so many of the other Valentine's crafts and cards!
Plus, we always have extra toilet paper rolls that don't need to take up room in the trash! We've been collecting them for a few weeks now in anticipation of making these adorable DIY Valentine Owls Craft! (I've kept a few extra in case we mess up on the first couple!)
Have fun this Valentine's Day with these adorable crafts. They are the perfect craft to make together to celebrate the true fun of the day!
DIY Valentine Owls Craft for Kids
Supplies to Make Valentine's Day Owl Craft
Used Toilet Paper Rolls
Construction Paper
Googly Eyes if you have them (you can also make eyes from paper and markers)
Scissors
Glue, I used Modge Podge
Ribbon if you would like to hang
Cut Paper to the width of your toilet paper roll.
Wrap paper around toilet paper roll and adhere.
Fold sides in to enclose the top of toilet paper roll.
Add Googly Eyes with Adhesive.
Cut beak shape out of construction paper and adhere.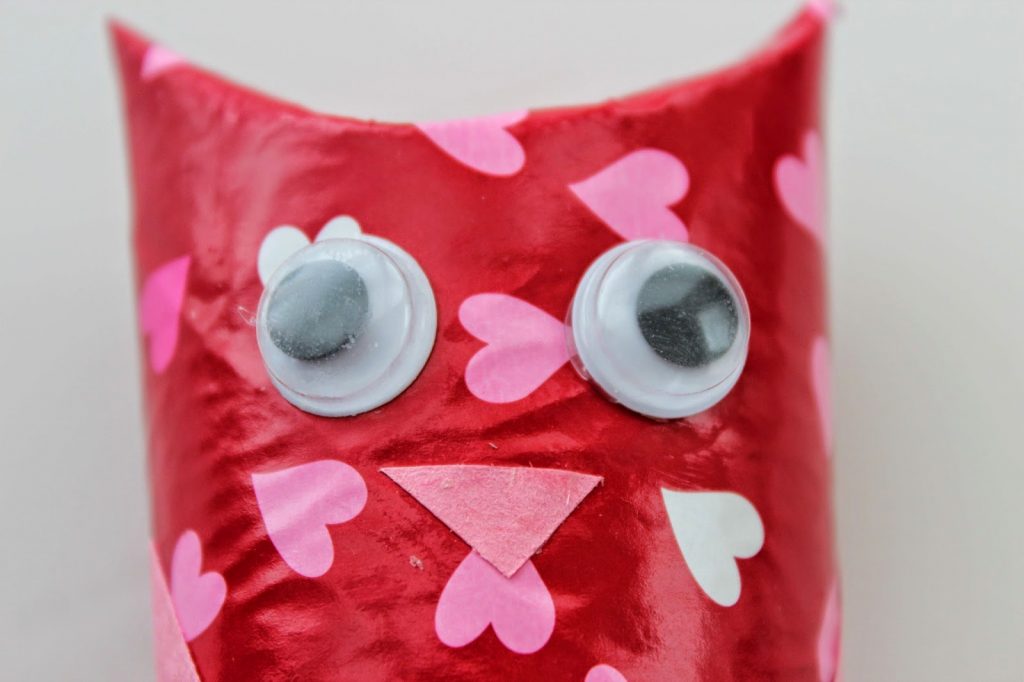 Cut heart shapes out of construction paper for wings and adhere to sides.
Adhere ribbon to top to form a loop for hanging (optional).
Wala, You have a great Valentine's Day Craft for Kids!